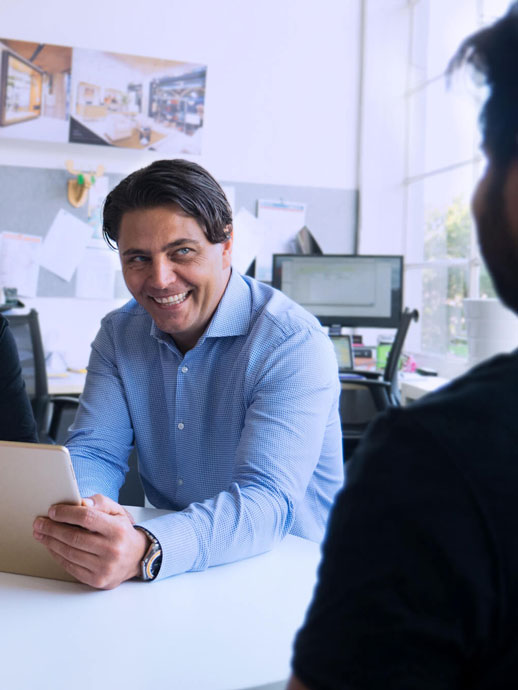 Australia's leading signage design firm
There is more to signage than text and graphics on fabric or metal. Signage is core to the customer experience of a space, and therefore critical to your brand. At Brandculture, we pride ourselves on our innovative and creative signage design process; one that guarantees that we never repeat ourselves, and never stop creating.
Our signage design process starts in understanding you. No two spaces and brands are the same, and while every business wants its customers to walk out satisfied, no two businesses go about that in the same way. Every one of our engagements starts with us taking the time to visit your space, and conducting a thorough audit of how customers use it, how you would like to direct them through the experience, your aesthetics and your company's values.
From there, we get to the creative process. As a leading signage design firm, we believe in transparency at every step of the way, and of course we would never commit to a direction without your complete sign-off. In most cases, we hit the brief the first time out. Our team of creative designers and experience experts have a heritage of working with Australia's largest hospitals, hotels, shopping malls, private businesses and government agencies. We have completed visually striking designs for both indoor and outdoor spaces. We have a deep understanding of what resonates to an Australian audience, and how to subtly get them to move around spaces as intended.
Our work speaks for itself
The list of clients that we have completed signage design briefs for include Silkari Suitesapartments, Westmead Hospital, Atlassian, Macquarie University, Oran Park Library, Telstra, Transport for NSW, the City of Sydney, and Westfield. We can only succeed with signage design for such a wide range of clients, in such a diverse set of fields, because our approach is completely agnostic to our own tastes, and so razor-focused on our client's target outcomes.
Signage design is more than an art form – it's also a science. Our audit process includes an extensive data-gathering project, through which many of our clients learn surprising things about how their customers are using their spaces! Through our process we help to ensure a smooth flow of traffic, and minimal confusion and disruption to the user.
Our creations have been used for temporary projects – for example, when a client needs to develop a striking way to share information and catch the attention of the largest number of customers possible to convey critical information. Our creations have been used for the purposes of tourism and giving customers richer information on an space. And our creations have become permanent wayfinding solutions in plenty of buildings.
Things to consider
With any signage project, how you capture your audience's attention is a fine balancing act. You don't want your signage to stand out and detract from the experience of the space. At the same time you don't want it to blend in to the point that customers might miss it.
Australians respond to creativity. Warm colours, unique shapes, and clean, simple, and instantly understandable text are all priorities that you should have with any signage project… and these are all things that Brandculture has a long heritage of helping our customers understand and design into their projects.
To talk to Australia's leading signage design firm, contact us today at +61 2 8252 7522.
We love collaborating with innovative brands and partners.