25 Sep 20
Exploring NSW's beautiful south coast via Intercity Trains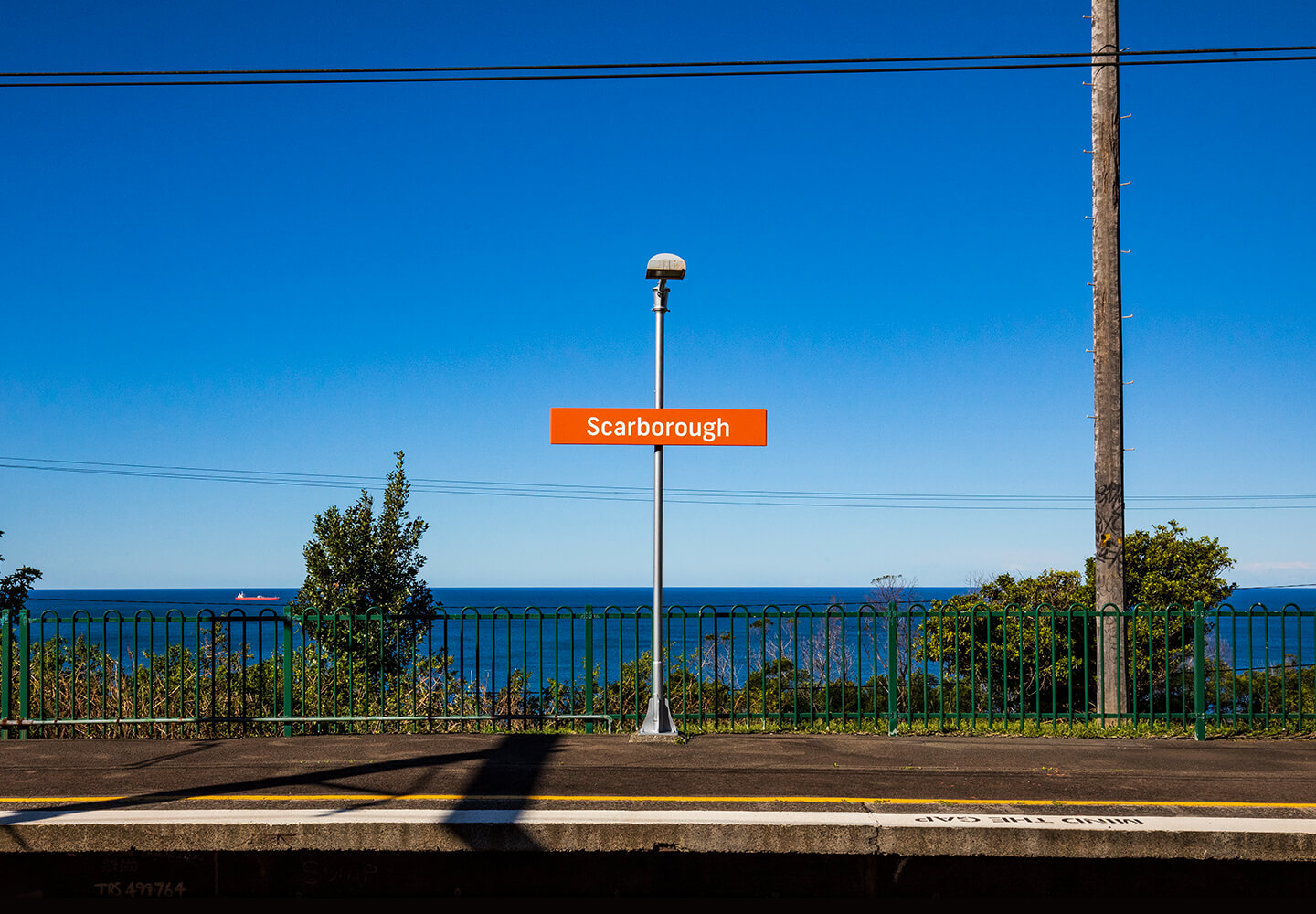 From Bomaderry to Bulli and Scarborough, we loved soaking up the sights of NSW while implementing a new wayfinding strategy for the Intercity Trains Network.
In 2016, BrandCulture began working closely with Transport for NSW (TfNSW) helping to create a world-class integrated transport network across Sydney Suburban Train Stations. Over the next few years, we delivered thousands of signs at 95 stations via a staged rollout.
In mid-2017, we began adapting this wayfinding strategy for the Intercity Trains Network's south coast line, which stretches from Central Station to Bomaderry. It was an especially vast and complex wayfinding project, so this week, we thought we'd reflect on a few of the challenges we solved over the course of two years…
Enhancing the south coast commuter experience through wayfinding
In a series of workshops with TfNSW's Customer Strategy and Technology Division, we divided all south coast Intercity stations into four station types, and began rolling out wayfinding strategies accordingly.
Some Intercity stations, like Scarborough, are tiny and handle very few commuters. Others are heritage listed, which meant the fixtures and fittings needed to be sympathetic to the heritage fabric of the buildings. Bulli station is our favourite example: it dates back to 1887 and its weatherboard station building is especially quaint and charming. It even has its own museum, the Bulli Black Diamond Museum Heritage Centre. There are also much bigger stations, like Helensburgh, that are bustling interchanges.
We audited each station to understand local user groups. Then, we identified the local destinations and connections that would need to be highlighted through wayfinding signage. Finally, we implemented bespoke signage systems, tailored for each station environment.
Overall, it was a hugely collaborative project. Best of all, we discovered areas of the NSW south coast that we'd never been to before – and will definitely revisit!
A refined wayfinding strategy for More Trains, More Services
We also wrapped up a third project for TfNSW this year, which began in 2018. BrandCulture refined the wayfinding strategy at 11 high-traffic stations including Kings Cross, Milsons Point, Cabramatta and Bankstown, which are part of the More Trains, More Services (MTMS) program.
The MTMS program will deliver infrastructure improvements and more frequent services across Sydney's busiest stations. It was our job to collate feedback from station managers and commuters to refine each wayfinding system, making small improvements that would significantly enhance the passenger experience.
The Intercity Trains and MTMS projects are both highly strategic projects, which will leave a lasting legacy.
• To find out more about BrandCulture's approach to wayfinding strategy, click here.