11 Mar 19
Confident car park signage brightens Westmead Hospital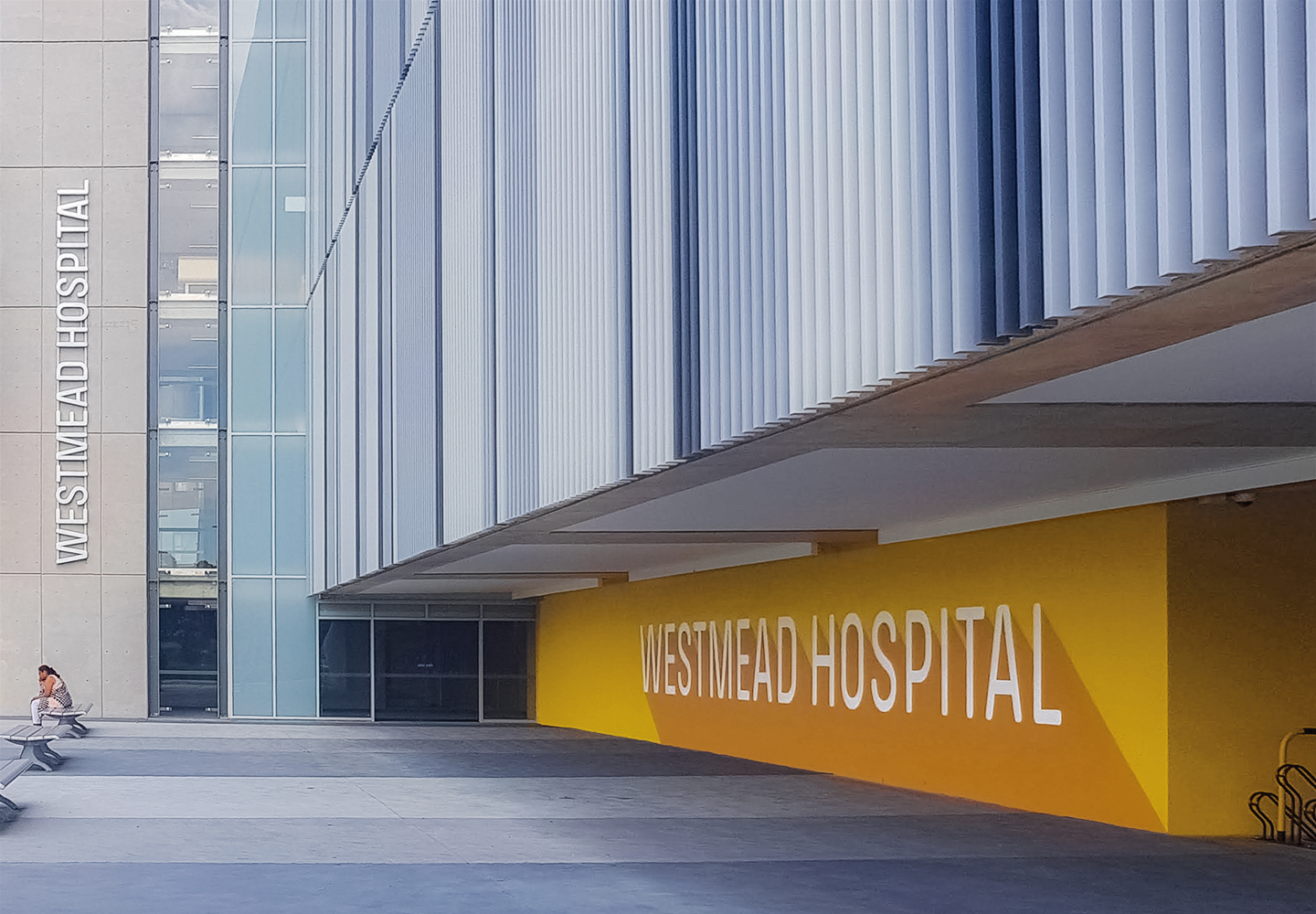 A new multi-storey car park is playing an important role in alleviating the stress of visiting loved ones at Westmead Hospital.
Over 12,000 people arrive every day at Westmead Hospital. As such, the new seven-storey car park on the corner of Darcy Road plays an important role in improving the experience for staff and visitors. The carpark is part of the much bigger $1 billion Westmead Redevelopment – the biggest health infrastructure project currently underway in NSW.
In 2017, Westmead Hospital embarked on a major redevelopment with HDR as Principal Architects. The redevelopment includes an Acute Services building, a $95 million refurbishment of The Children's Hospital at Westmead, and an Innovation Centre.
We loved playing an important role in the overall Westmead Redevelopment, delivering a trusted wayfinding system for a new multi-storey car park. The car park opened in December 2018.
Confident, unambiguous car park signage
As a world-class health facility, it was important that BrandCulture delivered an environmental, signage and wayfinding package of the highest standards.
All signage is colourful, balanced and designed-to-be-noticed. We wanted to mimimise any unnecessary stress that's caused by disorientation. The colour palette and wall graphics also form a natural connection with the architectural landscapes, highlighting main entries and arrival points.
This wayfinding system is made up of identification signage, directional, statutory and super graphics, as well as clean and simple pylon signage.
A bold colour strategy
Colour plays an important role in car park wayfinding. We utilised monochromatic shades of yellow to distinguish the Darcy Road car park from other car parks at Westmead Hospital. Interior signage design makes a bolder statement with solid coloured painted walls featuring high contrasting message identification and iconography.
Our colour strategy was designed to inform future planning for all car parks within the Westmead precinct where each car park will be assigned its own hue.
We've been perfecting our approach to car park signage for a decade or more. In 2010, BrandCulture unveiled a distinctive wayfinding system at World Square Car Park. We don't mean to brag, but not only was this project awarded an SEGD Merit Award, it also starred on the cover of Artichoke magazine 🙂
As designers who thrive on solving complex challenges, we love designing car park wayfinding. Inside car parks, wayfinding plays such a vital role in how people experience complex built environments. Not only do we understand how viewing distance and colour contrast affects legibility, but we also take blind spots and poor sight lines into consideration as part of our strategic process.
We're now working with Lane Cove Council to design a car park wayfinding strategy for the Rosenthal Project. Last year, we also implemented new car park signage at Market Square in Lane Cove – another best practice example of car park wayfinding signage.