14 Jan 18
Building cultural bridges through signage at Parkes & Forbes Hospitals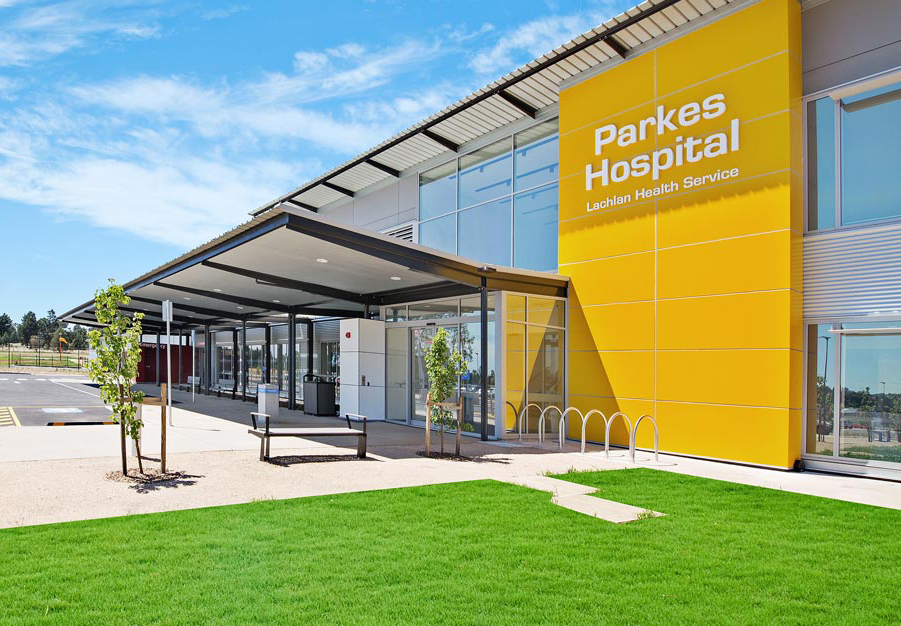 BrandCulture designed wayfinding signage at Parkes and Forbes Hospitals that welcomes all local residents by incorporating Wiradjuri language.
Every time we work on a project we try to give to our work a deeper meaning we really believe in. For us, partnering with Parkes & Forbes Hospital a couple of years ago was not only about wayfinding signage. It was also about finding a way to make people feel welcome and comfortable, where the Wiradjuri language is respected and valued.
Hospitals are often stressful environments. Whether you're sick, rushing to Emergency, or visiting someone ill, chances are you'd much rather be somewhere else.
So, when Lachlan Health Service developed new and improved health facilities at Forbes and Parkes Hospitals, it needed a wayfinding solution that would make all local residents feel welcome, including Wiradjuri people, the traditional custodians of the area where Forbes and Parkes Hospitals are located in central New South Wales.
The Lachlan Health Service project team wanted to integrate Wiradjuri language and translations into the hospital's new signage. They spent weeks meeting with local Wiradjuri elders to discover the right way of expressing modern medical concepts in an ancient language. Next, they appointed BrandCulture to design and implement wayfinding and environmental graphics.
It was amazing to see how an ancient culture finds such different ways to explain contemporary medical terms. We say 'medical imaging' to indicate x-ray exams, but it's much lovelier to say, "to see inside". In Wiradjuri, 'physiotherapy' translates as "to rub the body between the hands", while 'mortuary' translates poetically as "place for big sleep".
The environmental graphics are inspired by local flora and fauna and patterned in a way that resembles local indigenous art. Each sign is colour coded, supporting visitors as they navigate the hospital.
We're delighted to say this Lachlan Health Service project was chosen, from over 50 candidates, as the winner of the Chief Executive's Award at the Western NSW Local Health District's annual Living Well Together Health and Innovation Awards in 2016.
Introducing Wiradjuri language into a hospital supported by a delightful branded environment is a great way to make people feel welcome and build a sense of local community where everyone shares knowledge, spaces, experiences and traditions.
We're immensely proud of being involved in such an important project. Read all about our win here