29 Jun 18
Lane Cove Council is growing a (car) park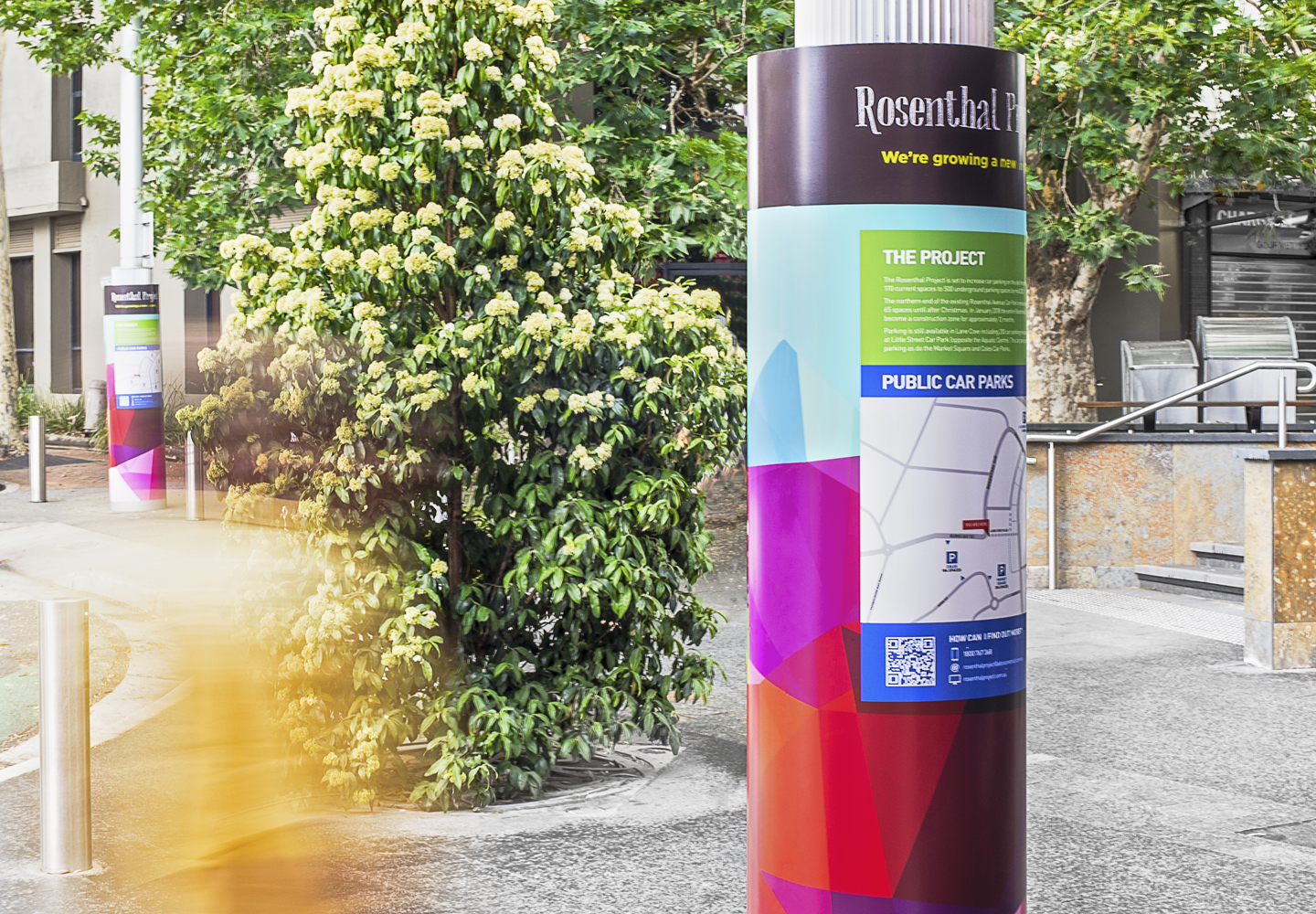 We are delighted to be playing a role in the Rosenthal Project, which is creating a vibrant new public community space at the heart of Lane Cove.
Lane Cove is home to one of the busiest local shopping strips in Sydney, supported by a vibrant local community that's immensely protective of their close-knit village identity.
The only downside to being one of busiest shopping strips in Sydney is that Lane Cove village can get very congested.
As a result, Lane Cove Council is embarking on the Rosenthal Project, redeveloping the existing Rosenthal Avenue Car Park into a vibrant community space. In addition to adding 500 much-needed underground car parking spaces, the building's rooftop will become a bustling park featuring a picnic area, performance stage and children's play areas.
Our brief was to inform the public about what's going on, minimising disruption while supporting the visibility of local businesses over this period.
We began by observing the behaviour of local residents to devise a strategy for redirecting them to previously under-utilised car parks. We also a hosted a brand strategy workshop, which led to the project's tagline, 'We're growing a new (car) park'.
The Rosenthal Public Art Hoarding Project enlivens the hoardings along Birdwood and Rosenthal Laneways. We tied everything together using splashes of colour and bold joyful graphics, with 'yarn bombing' and other place making features designed to encourage people to continue to support local retailers in spite of nearby construction work.
We're especially proud that our designs are flexible and temporary – by 're-skinning' totems and applying designs to existing infrastructure, Lane Cove Council can simply update the skins as the project evolves, and remove them entirely when the project is complete.
We have loved working with Lane Cove Council, which is dedicated to serving its local community in innovative yet practical ways. We're now working with Lane Cove Council on another pedestrian wayfinding project – watch this space!
Constructed by ADCO, the new car park and community space are expected to open in 2020.