05 Sep 18
Celebrating Newmarket Randwick's incredible history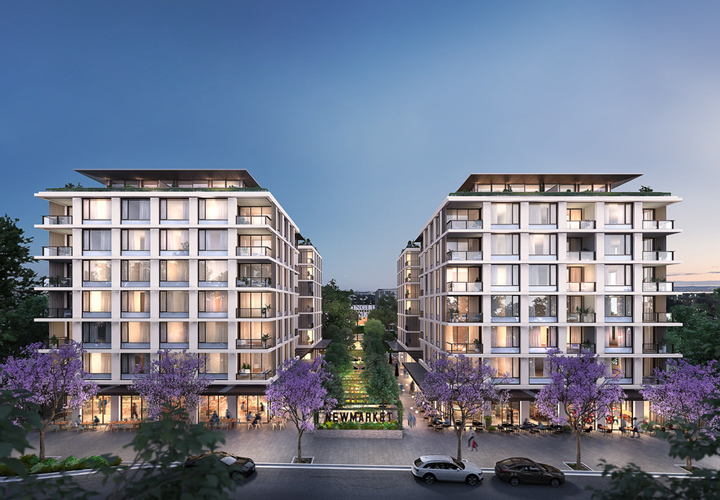 It's an honour to be collaborating with Cbus Property, Bates Smart and Arcadia Landscape Architects to ensure the history of Newmarket Randwick is never forgotten.
BrandCulture has embarked on a fascinating project as wayfinding and interpretive signage consultants at Newmarket Randwick.
Newmarket Randwick is one of the most exciting mixed-use residential developments currently underway in Sydney. After curating a team of highly regarded architects and designers, Cbus Property is now creating a vibrant neighbourhood featuring elegant residential architecture, a new public park and playground, and some bustling retail spaces.
Amazingly, many of the project's key design collaborators are locals who were born and bred in the Randwick area. The design team includes Bates Smart, Arcadia, Neeson Murcutt Architects, SJB Architects and Smart Design Studio.
It's our role to celebrate the history of Newmarket Randwick through wayfinding and interpretive signage. Working with Arcadia, Cbus Property and project managers DCWC (Donald Cant Watts Corke), we're devising a wayfinding system that completes the user experience. The wayfinding will connect each building back to Newmarket's central community spaces while supporting Arcadia's Landscape Masterplan Principles.
We have especially loved the challenge of preparing an Interpretive Plan that threads the site's history together. Inspired by a series of interpretive themes identified by heritage consultants OCP Architects, our site-wide Interpretive Plan combines fun and exploratory elements seamlessly integrated into the surrounding landscape.
"By attaching every building and destination to the story of the site, wayfinding and interpretive signage can definitely contribute to a sense of place and community," explains Nick Bannikoff, BrandCulture's Design Director.
Newmarket Randwick is a destination with an incredible history. The site's original inhabitants were thought to be the Cadigal and Biddigal Aboriginal people. In 1809, the land was granted to an ex-convict named Andrew Byrne.
Next, it became a significant part of Randwick's racing heritage when William Inglis & Son – Australia's largest and oldest racehorse auctioneer – took residence for 100 years until 2017.
In that time, some of Australia's mightiest racehorses (including Black Caviar and Might and Power) have been paraded at Newmarket's sales yards. Scenes from the movie Phar Lap were even filmed at Newmarket's Big Stable, which is now being restored for community use.
We're taking inspiration from these events to design an interpretive plan that brings Newmarket Randwick's history to life for future residents and visitors.
Newmarket Randwick is scheduled to open in 2020.