07 Dec 17
Can wayfinding facilitate healing?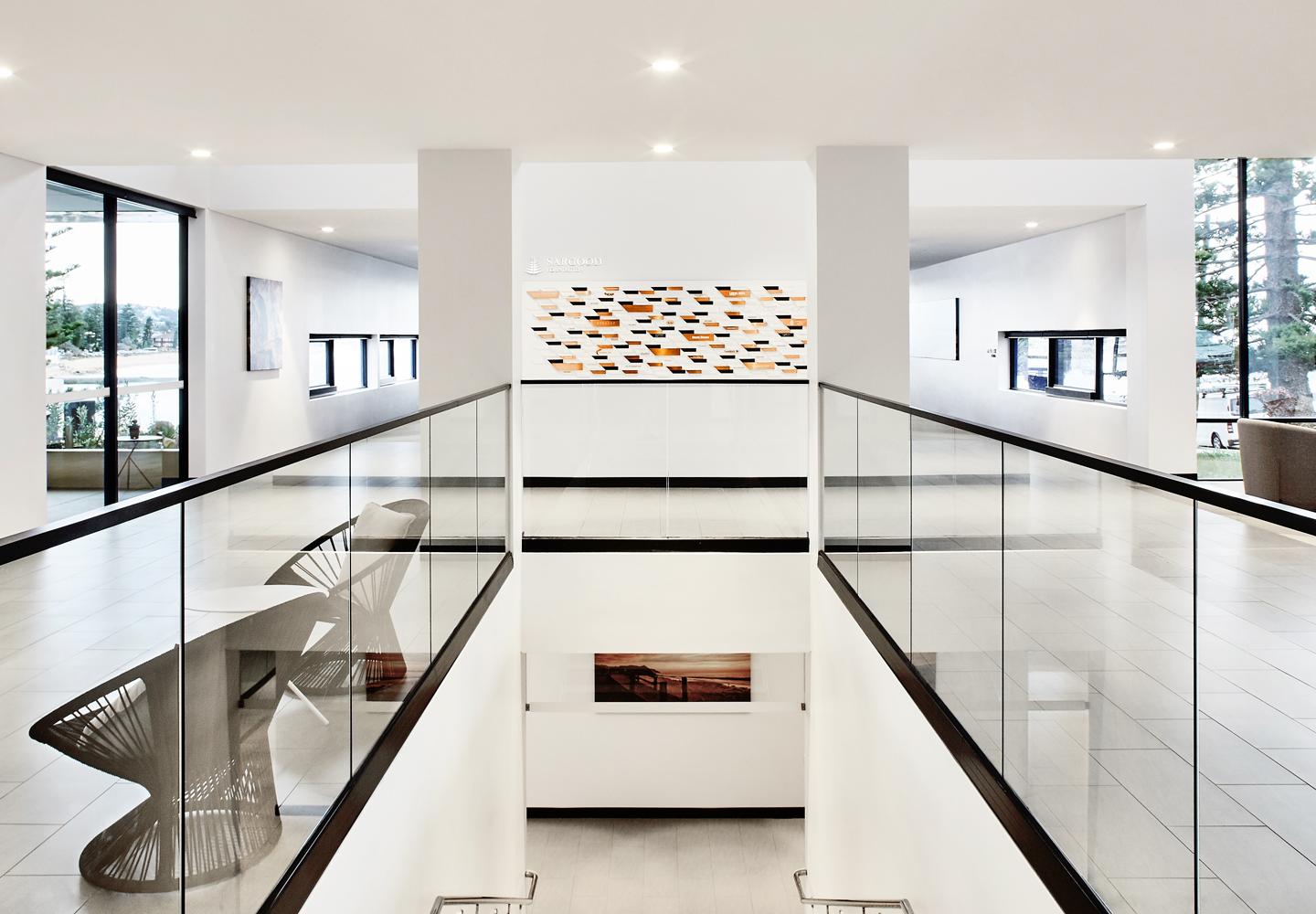 At Sargood on Collaroy, BrandCulture has created an elegant wayfinding system that enhances the venue's beauty and function as a place for healing.
The biggest challenge for all design collaborators at Sargood on Collaroy was to help create a destination that feels nothing like a sterile rehab centre, but rather a place of healing in which to build strength. Sargood on Collaroy is a luxurious facility that supports people with spinal cord injury by providing them with a 'pathway to independence'. Designed by WMK Architecture with project management by Sandrick, this brand new centre consists of 14 apartments over three levels, with leisure areas, pools, gym and an entire floor dedicated to rehab.
We know that the design of healthcare facilities can positively – or negatively – influence mood and emotions, so we took inspiration from the colours of Collaroy beach at dusk. Our designs feature glowing, earthy colours to bring nature inside, creating a warm, welcoming environment in which to rest and recuperate. At Sargood on Collaroy, guests are still adjusting to life with a spinal cord injury, so we wanted to minimise stress by designing a wayfinding system that is as elegant as it is functional.
Conceptually, we wanted to reflect the centre's belief that nothing is impossible for a person with spinal cord injury. Our design team stumbled upon this beautiful quote from poet Henry Wadsworth Longfellow: "Lives of great people remind us we can make our lives sublime and, departing, leave behind [treads] on the sands of time." Our signage features copper lines resembling the tracks of wheelchairs in sand, symbolizing the idea that we all leave behind unique, indelible signs of ourselves.