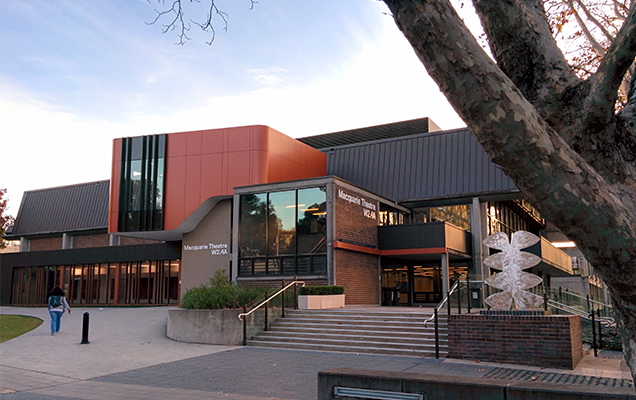 Founded in 1964, Macquarie University's main campus is located in Sydney's North Ryde. What used to be market gardens and poultry farms is now a large campus (126 hectares) and consists of five faculties including a hospital. The campus landscape design was planned to revive the native vegetation and today visitors, students and staff can experience university life in a beautiful bushland only 20 minutes away from Sydney CBD.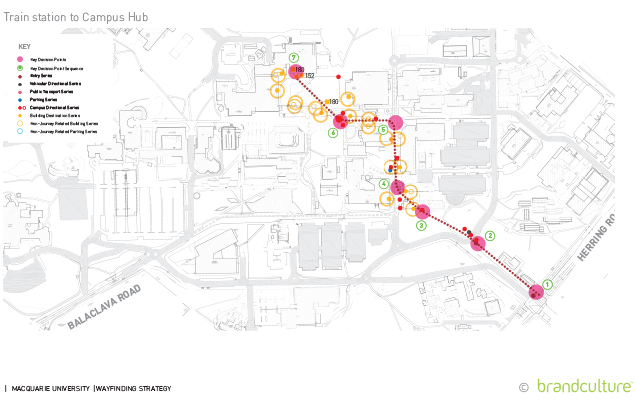 BrandCulture was engaged by Macquarie University to implement a new wayfinding system that will create a meaningful experience for visitors while they navigate through the campus. The University currently has a total of 38 747 students and 2768 staff members, this number is increased by temporary visitors traveling to the university each day creating high levels of foot traffic. Therefore it is important to carefully consider an overlay of wayfinding to ensure proper design and placement of signage along with safety factors to protect and guide visitors around the campus.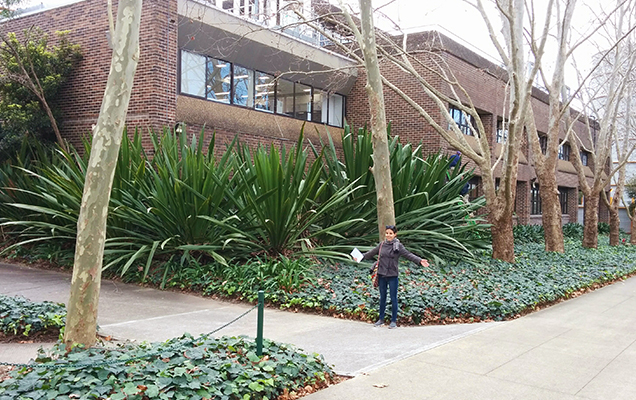 I joined the BrandCulture team almost 6 months ago to work on Macquarie University's external wayfinding project. Since then, I visited the campus a number of times – so many that I have lost count – for site audits. Site audits are an integral part of this project to understand the existing environment and determine how a functional and practical strategy can be implemented. This required observing the campus as a user and examining the interaction they have with the environment. As a visitor, what we may perceive as an unremarkable element can become a crucial part of the journey, especially in large urban spaces such as a University campus. During these audits, it is our job to create experiences that move visitors to their desired destination, the easiest and most efficient way possible.
Signing off,
Zey.