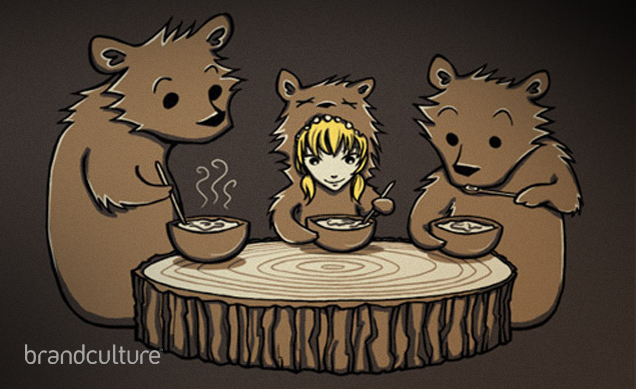 In the latest edition of EG magazine (NO.2), the international journal of the Society for Environmental Graphic Design, Editor in Chief Pat Matson Knapp has an interesting take on the 2012 SEGD Global Design Award entrants. Like Goldilocks, the jurors were in search of designs that were not too big and not too small, not too hot and not too cold! In other words they were looking for designs that didn't overpower or didn't fall short of the impact it could have in its respective environment. Designs that weren't too trendy, or,
of-the-moment and lacking in an essential vitality. In other words they were after environmental graphics, wayfinding systems and designs that were "just right".
So with that said, BrandCulture were lucky enough to be recognised as one of these "just right" designs. The environmental graphics and wayfinding work we were commissioned to do for Sydney Water in Potts Hill, By the sweat of their brows, received a coveted Merit Award. The comprehensive EGD program we implemented for Sydney Water  celebrates their rich heritage and we're honoured to know that industry professionals see our work as "just right"!
Just begs the question, would've Goldilocks got lost in the forest if there was a "just right" way finding and EGD system…?