13 Jul 22
Helping students navigate towards the future at St Catherine's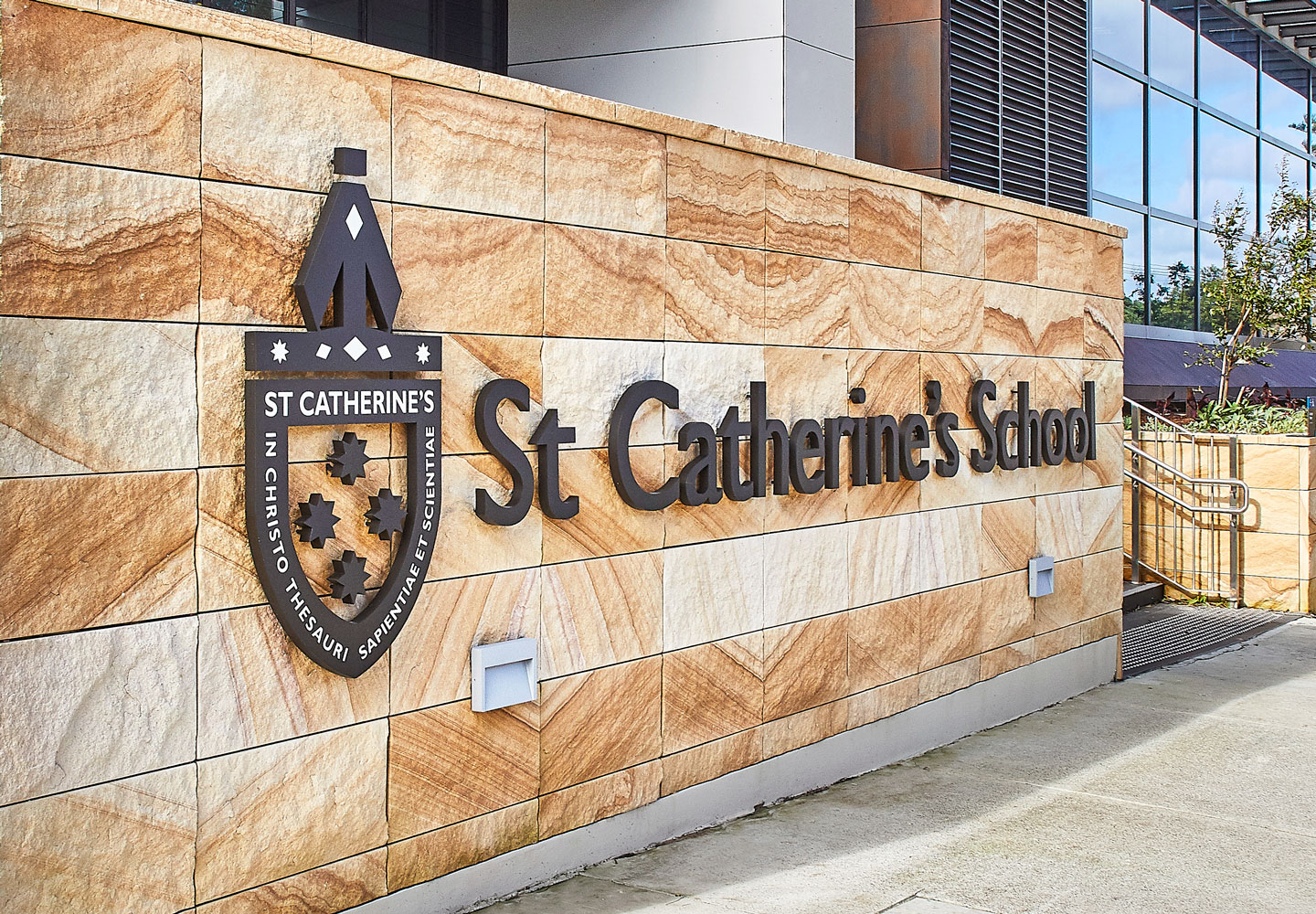 Featuring signage and wayfinding by BrandCulture, the highly anticipated Mayoh Architects designed Research, Performing Arts & Aquatic Centre (RPAC) at the historic St Catherine's School, Sydney, is now built and ready to accommodate some of Australia's most talented and creative minds.
St Catherine's desire to remain at the forefront of education was the driving force behind a staged Campus Master Plan. One of the main objectives is to introduce new facilities to reflect a contemporary world-leading teaching environment.
Kicking off Stage One of the Campus Master Plan, RPAC has been designed to seamlessly merge with surrounding buildings to become an integral part of the school campus. This multi-storey complex comprises a twelve-lane indoor swimming pool, an adjacent learn to swim pool, a state-of-the-art theatre and multi-purpose hall. 
A holistic approach
The Masterplan allows the school to more efficiently use its limited space through the creation of precincts so it was vital that we designed a signage system that would not only complement the RPAC architecture but also all future developments; this required a carefully considered signage Master Plan formed from a deep understanding of the site, its users, their journeys and the schools vision for the future.
Our signage for the RPAC is a clean, simple and modular kit of parts, a robust design that easily integrates within its environment. The soft warm timber has an inherent honesty – a connection to the architectural features – providing an organic touch in an urban environment. Playful graphics identify the amenities and offer small splashes of colour against distinct white walls.
Valuing service to others
St Catherine's goal was to create an innovative facility to transform the opportunities available to their students. This allows them to continue to develop young women of character and intellect, who are equipped to make their unique contribution to the world. BrandCulture is delighted to play a part in the fruition of that vision, we strive to design spaces that enhance learning through considered wayfinding and signage.
We look forward to continuing to work with the team at St Catherine's, so it continues to flourish as a pre-eminent educational community in the years ahead.