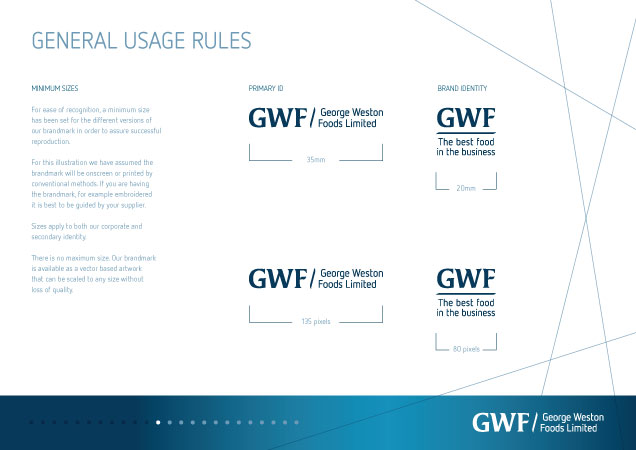 George Weston Foods Limited are part of Associated British Foods plc, they own brands such as Tip Top, Burgen, Abbotts Village Bakery & Jasol, to name but a few of the
many everyday brands we all know and love.
BrandCulture Communications were entrusted with developing the GWF Corporate Identity to sit well in the contemporary visual brand landscape expected of a company the size of George Weston foods.
The identity was reviewed in the context of it's positioning line, at the time 'really, really good food'. The company has a recognition program and also associated brand values that approximately ten thousand staff recognise and associate with, through their job. The positioning line was seen as an average motivational statement and more affiliated with softer language used in consumer communications and not the driven and passionate communication a company could motivate its people with.
BrandCulture recommended a new brand positioning line 'The Best Food in the Business' which was overwhelmingly accepted by the Executive Leadership Team (ELT) and top level of management across the company. The line is being implemented this year so watch this space on progress and updates of the rollout of the brand refresh…