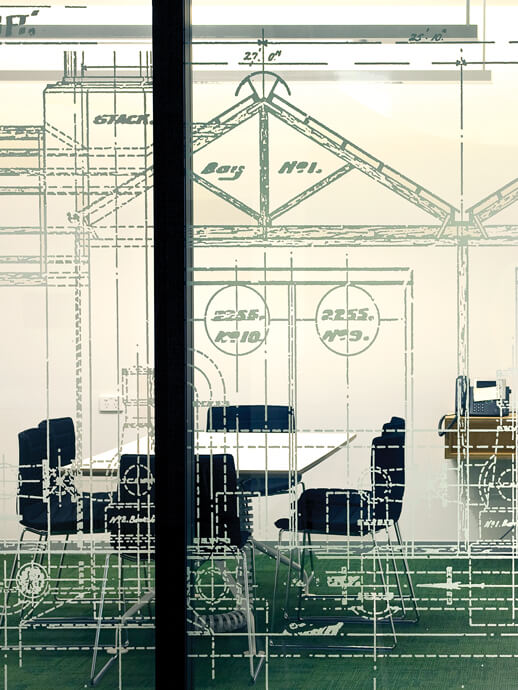 Environmental Signage Design
Telling stories through environmental signage design
When an environment expresses your brand values using environmental signage design, it becomes a constant reminder of your company's vision, mission and culture. Branded environments have the power to enhance happiness and wellbeing in the workplace, motivate employees and make people smile.
Environmental signage design can entail anything from wayfinding signage design to more playful, immersive features. Wall graphics and murals, digital screens and content, art installations, interpretive graphics or exhibits are all examples of environmental signage design.
Our environmental signage design process
We begin by working closely with brand managers to understand your company's vision, brand pillars and culture. Next, we immerse ourselves in your site to uncover its many design possibilities.
Once we've explored how and where your story will unfold, we design and implement our concepts in close collaboration with architects, engineers and builders. We do this by fusing creativity with a technical understanding of architecture and industrial design.
Things to consider
Environmental signage design involves lots of problem-solving to meet the needs of complex environments. Designing towering large-scale graphics or huge panoramic images requires an understanding of inks, materials, printing and manufacturing techniques, for example. Installing these features often requires patient collaboration between joiner, supplier and designers.
Interpretive graphics are often used to tell stories about a company's history, origins and milestones. But there's an art to reproducing low-resolution photographs at a large scale. If historic images aren't art-worked correctly, you'll end up with a blurry, pixelated mess.
When implementing environmental designs, it's important to choose materials and installation techniques that won't damage your building's heritage or architectural fabric. Brand values are enduring: they need to be embedded into your architectural DNA in a thoughtful and sensitive way.
We love collaborating with innovative brands and partners.