BrandCulture's work for George Weston Foods features in the recent September Desktop magazine.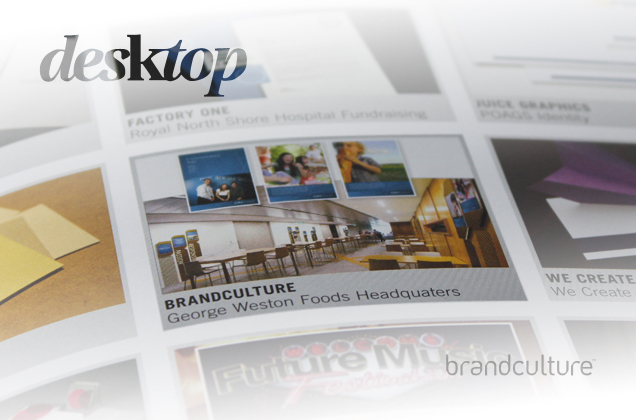 BrandCulture was a finalist in the Desktop 2011 Qantm Create Design Awards for the Identity Branding work done earlier in the year for George Weston Foods.
BrandCulture created a new Corporate Identity for George Weston Foods – a part of Associated British Foods, a company that has an annual turnover of around $11 billion. In fact 90% of Australian households consume one of their products every day so we all know their consumer brands; Tip Top, Abbotts Village Bakery, Golden Crumpets, Wagon Wheels, Bazaar, Don Smallgoods and there are also a fair few commercial brands like Jasol, KP Castlemaine, Top Taste and Cereform.
The identity needed to respect these brands in their new office environment but at the
same time position it as a contemporary leading Australian Corporation. The new line is ' the best food in the business' – Read more…