22 Jun 18
Making art smart for the City of Sydney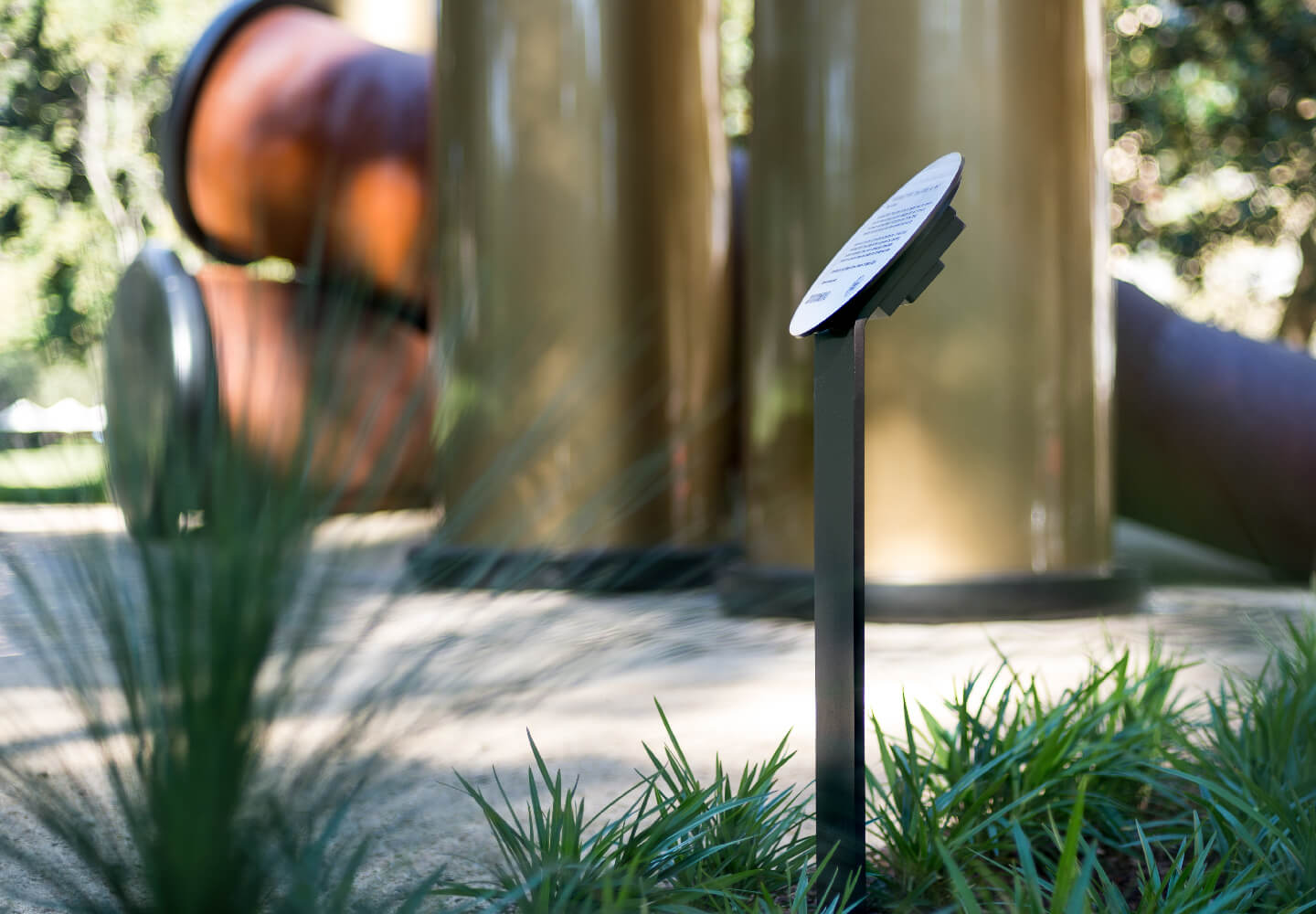 In 2015, we set out to enrich the user experience of the City of Sydney's City Art Program by trialling iBeacon technology throughout Hyde Park.
It's easy to focus on how quickly technology changes and how overwhelming it can feel to stay on top of the latest innovations. So this week, we thought we'd revisit a project that BrandCulture completed for the City of Sydney City a few years ago: the Art Smart Plaque trial, which integrates art, physical signage, and smartphone technology with a mobile app.
The technology feels just as relevant as it was in 2015, with wayfinding iBeacons increasingly ubiquitous in many complex urban environments today.
When the City of Sydney unveiled an art Installation in Hyde Park called Yininmadyemi (Thou didst let fall) in 2015, by artist Tony Albert, it presented the perfect opportunity to trial iBeacon technology and how it can interact with the City Culture Walks app.
Located on Gadigal land, the installation honours the bravery and sacrifice of Aboriginal and Torres Straight Islander men and women who have served their country. Four standing bullets represent those who have survived, and three fallen shells represent those who have made the ultimate sacrifice.
BrandCulture worked with the City of Sydney to trial iBeacon technology, which enables a location-specific signal to be detected by the City of Sydney's Culture Walks app. Using a small battery powered 'beacon' concealed in the base of the plaque and on top of a number of selected park signs, the beacons trigger push notifications sent to the mobile screens of passers by, linking them to the artist's information page and an audio narration describing his work.
We also developed pavement markers with QR code integration to promote the new technology and encourage downloads of the Culture Walks app. Lessons learned informed the wider application of technology to the City Art Program, which is a brilliant initiative to add joy and texture to the public domain through art installations.