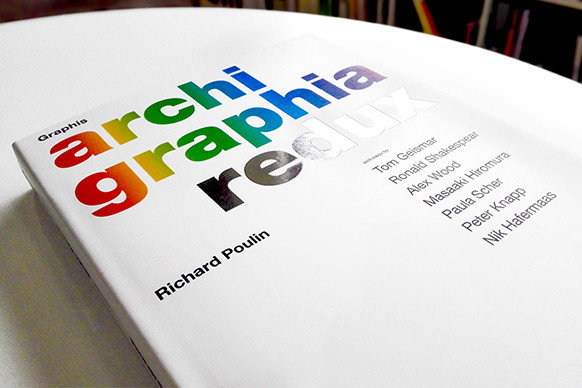 This week, we were excited to see BrandCulture's designs for University of Technology Sydney featured in Archigraphia Redux, a publication that celebrates inspiring architectural and environmental design projects around the world.
The book examines how environmental graphics can reinforce a sense of place, and features Pentagram, Sagmeister & Walsh, Herzog & de Meuron, and many more.
Published by Graphis and written by Richard Poulin, the book pays tribute to an earlier edition, Archigraphia: Architectural and Environmental Graphics, which was published 40 years ago in 1976. It was considered a groundbreaking publication, demonstrating how two-dimensional graphic design could complement the three dimensional fields of industrial and architectural design. At the time, "environmental design" was still a relatively unknown field of the design professions.
Archigraphia Redux returns to the subject to explore how today's graphic designers are tasked with "furthering the story of a building or space and having that story connect with a diverse and varied audience" – which is a lovely way of describing the work we do here at BrandCulture.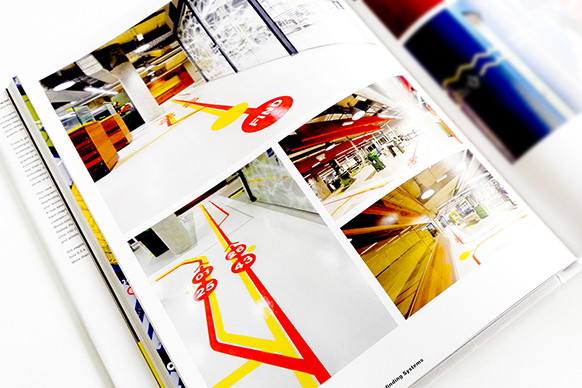 Our 'Find and Discover' wayfinding project for UTS appears in Chapter 3 as part of a collection of striking visual guidance and wayfinding systems.
A few years ago, we were engaged by UTS to design environmental graphics for its Fabrication Workshop and Photomedia Laboratory. Our designs were part of a major upgrade of the university's Design, Architecture & Building Faculty by Gardner Wetherill Associates.This project was also awarded a Merit Award by the Society for Environmental Graphic Design (SEGD).
Over 150 designers, architects, interior designers, landscape architects and artists from over 40 countries are represented in Archigraphia Redux. We're honoured to be part of the mix!
Purchase Archigraphia Redux here