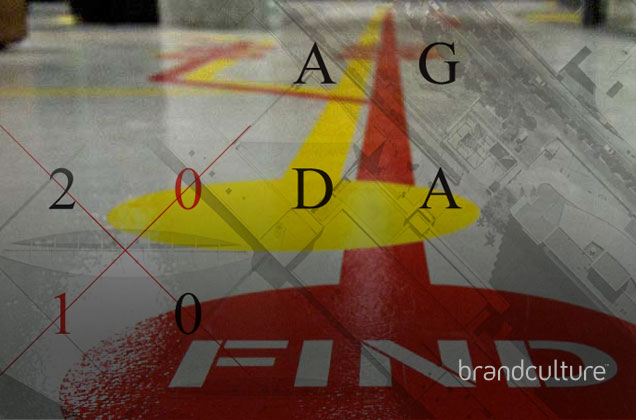 The main workshop floor required a clearly delineated walkway for safety, this feature became the key graphic wayfinding interpretation. The system had to resolve two issues: to find machines by number; and to lead the eye to several displays celebrating the students work. The result pays tribute to modern iconic graphic styling with an engineering influence, featuring bold use of the flooring area.
The University of Technology – Find & Discover – view pics in our portfolio section here >>>
BrandCulture submitted this project and made to a finalist position. Three of us attended the awards ceremony at Southbank in Brisbane and had a really enjoyable evening. Seeing the talent Australia is putting out and attracting is very empowering and motivating and we wish everyone who was there the best of luck for the next awards in two years time.

Tony Bacic (BrandCulture – Design Director) & Sarah Estens (Frost – Senior Designer) in front of the award finalist boards at the entrance. Center pic is the bar upstairs in  Cloud Land that was frequented both night by the BC reps, great bar a bit like the Ivy in Sydney but pushing it a bit further. Right pic is the day after, Gordon Eckel (BrandCulture – Business Director) & Stephen Minning (Creative Director).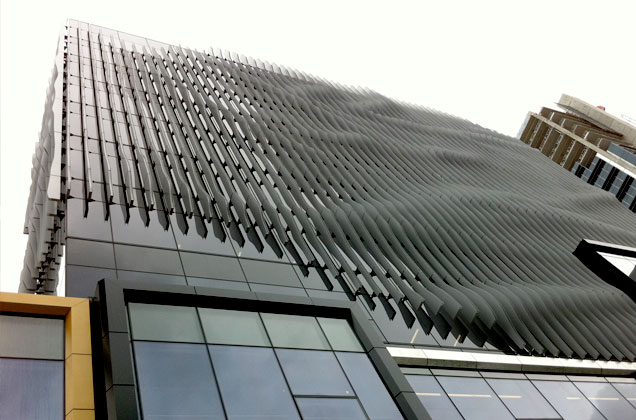 Walking about Brisbane the day of the awards ceremony we came across a few interesting buildings, this one reminiscent of the air flowing over a grassy field definitely caught the eye.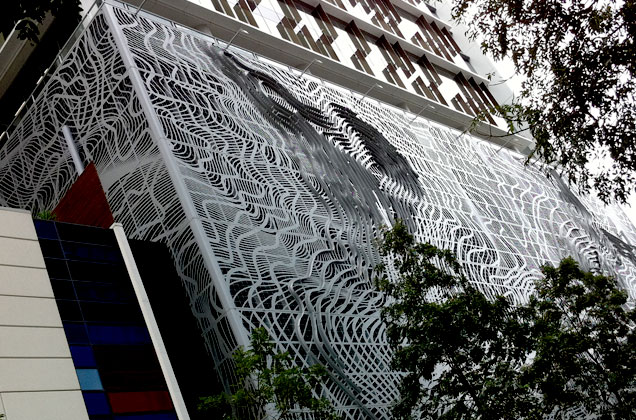 Another interesting building facade that must of taken an enormous amount of effort to produce, looks like a topographic map.