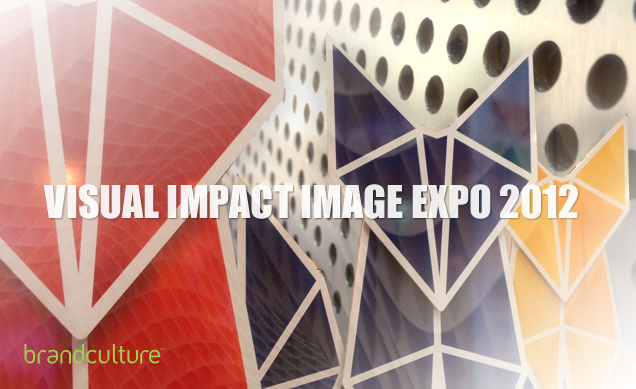 The BrandCulture team were lucky enough to check out the Visual Impact Image Expo at the Sydney Convention Centre in September. Among the exhibitionists were large format printers, commercial shop fitters, numerous retail display units and a host of material distributors.
Of all the visually inspiring products that caught our attention, here are a couple of our favourites…
Multicam Systems supply CNC flat bed routers, routing machines and tables for woodworking, aluminium, point of sale, aerospace, metal, engraving and solid surface machining. One of the machines they had on display was the Multicam M-1 CNC Router, see below. This multi-purpose router offers precision cutting on varied surfaces and materials. The example shown is a series of different sized punctured holes on a large aluminium sheet that when viewed at a distance creates a visible portrait.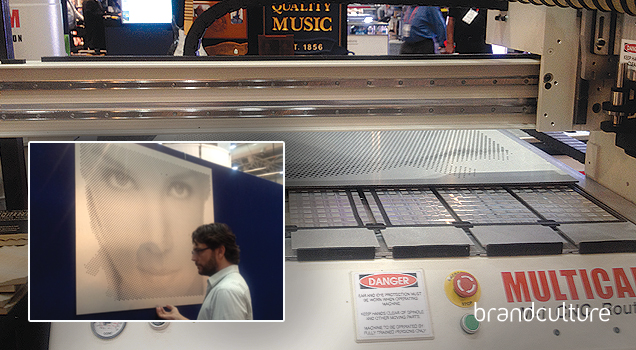 Another product we always find interesting, and have used in the past on The Barangaroo Delivery Authority project, was Re-board. A durable, lightweight, water resistant and eco-smart material that
can lend itself to a number of forms and shapes, in the example below a Red Bull sports bike!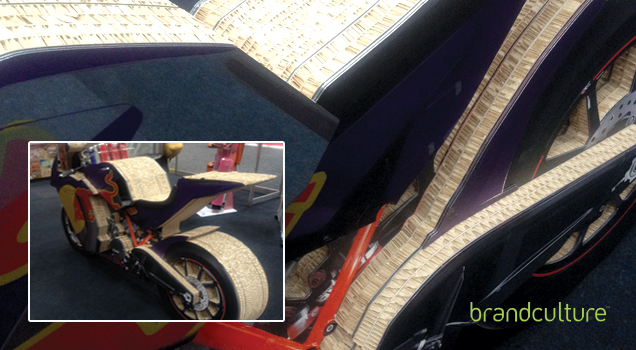 BrandCulture creates unique and effective branded environments, wayfinding solutions and brand identity systems that inspire people. In a field that thrives on innovation and creativity, it is nice to know there is constant progress in technology, materiality and processes to help aid ours and your vision.