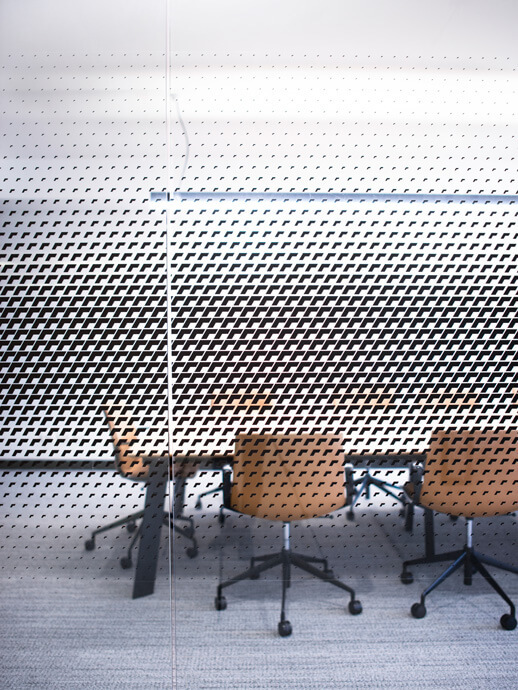 Celebrate your company culture through office branding
BrandCulture is a leading name in the design and creation of office branding. Since 2003, we have worked with leading architects, interior designers and businesses to create memorable office environments that are powerfully branded and great places to work. Our unique strength lies in extending the brand experience into the workplace, helping to create a strong company culture.
Expressed in three dimensions, we believe brands are something to be lived – especially when they take on a more tangible quality and powerfully engage people within office environments.
The benefits of office branding are varied: it can increase employee engagement and improve the customer experience. It also has the power to promote your company's values, communicate your mission, celebrate your heritage, recognise staff achievement and foster collaboration.
Our process
Our consultative approach means sitting down and understanding your company's values, the personalities of its leadership team, and the heritage of your brand. We take the time to learn the direction that you're heading in, and your sector, too.
Based on what we learn of your organisation, and the design of your office space, we then combine strategic thinking with expansive creativity to delight people each time they interact with your brand in a variety of spaces – from active, energetic and connected areas through to more private, focused work spaces.
A big part of our role is working with brand custodians to help them understand how their brands can be applied within the workplace. It's always a collaboration, which is why our office branding projects generally begin with stakeholder meetings, interviews and staff surveys.
Things to consider
How is your company different? When coming up with office branding concepts, the best place to start is your people and customers. Why would they come to you over a competitor? By taking that point of differentiation, and then building it into the branding elements, you're able to subtly remind every person that steps into the office what makes your company special.
Office branding can be very subtle – no one wants to see a logo blinking at them every day of the week. The best brand expressions are thoughtfully embedded into workplaces – you can't really tell where the interior design or architecture ends, and the office branding begins.
First impressions are important, but branding needs to be consistent across the entire workspace to maintain that impression. It's wise to partner with a design studio with experience in devising installation strategies to help minimise costs, maximise effect and future-proof your office branding.
We love collaborating with innovative brands and partners.