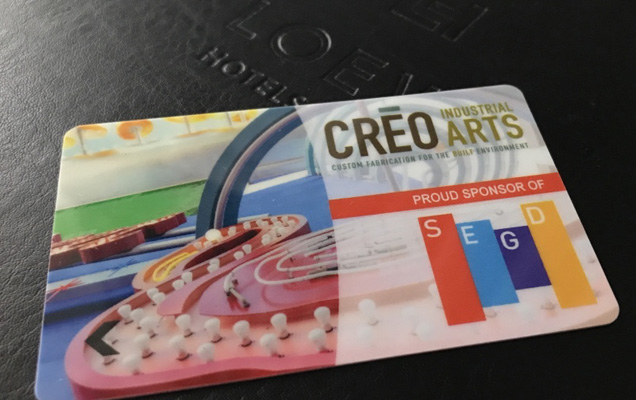 Julian Frood recently returned from a very inspiring trip to Miami for the annual Society of Experiential Graphic Design (SEGD) conference. 
Held at the impressive Loews hotel on South Beach Miami, designers of all kinds gathered to share stories, experiences, products and learnings from our fast growing and creative industry. First-day proceedings began with your choice of local tours, with BC deciding to visit a couple of beautifully designed attractions: Pamm (Pérez Art Museum Miami) and The Phillip and Patricia Frost Museum of Science. Each location offered a great insight into the current architectural landscape of Biscayne Bay and boasted state of the art features, including, at the Frost Science Museum, a suspended, 500,000-gallon aquarium tank housing hammerhead and tiger sharks, mahi mahi, devil rays, Nemo and Dory.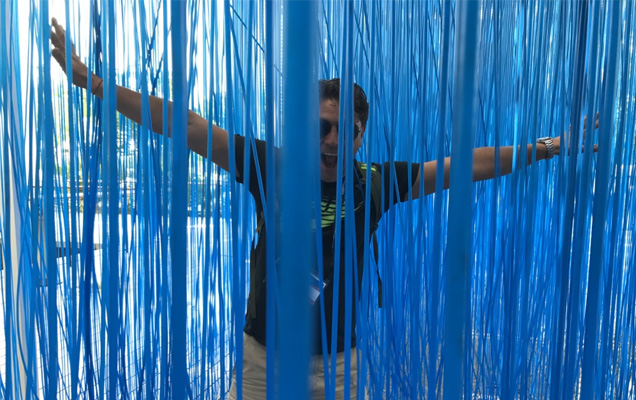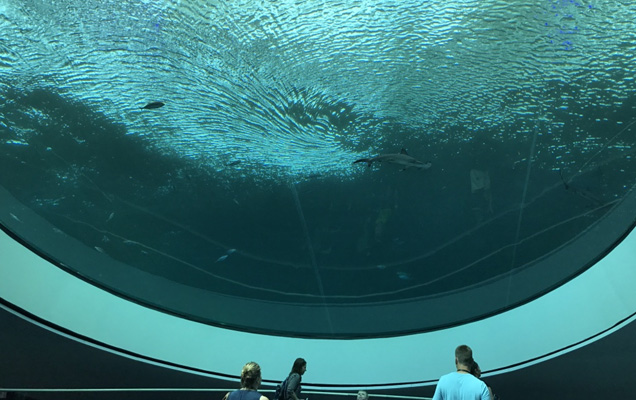 After the excitement of buying a golden pig at the Pamm gift shop, and of course witnessing some amazing contemporary art, I and the BC team were back in the ballroom prepped and ready for some inspirational talks. We didn't have to wait long as Terrance Riley, of Keenan/Riley offered great insight into how architecture is infused with identity helping to shape Miami Museum culture over time.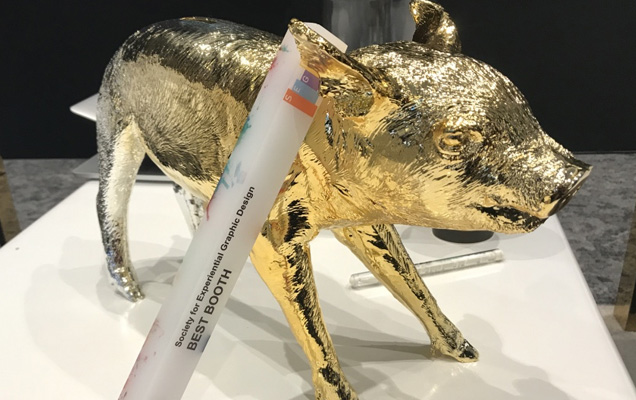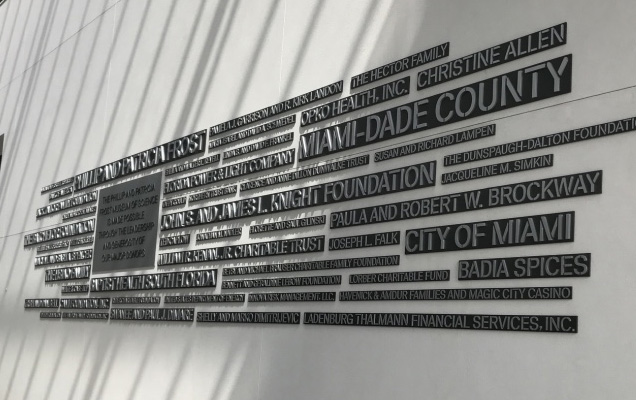 Friday saw another round of speakers, a standout being the 'Miami Underline: Creating a new urban landscape', with Isabel Castilla from James Corner Field Operations and Hamish Smyth of Standards Manual fame. Miami Underline will transform the space below the city's Metro rail into a 10-mile linear park and trail, similar to that of New York's High Line – just a lot bigger!
It was an extremely insightful talk that demonstrated the collaboration required between multiple stakeholders, in varying fields, to realise an ambitious project from conceptualisation to installation. Friday was also the day for NEXPO – the innovation engine of experiential graphic design, showcasing new tools, products, projects and processes for connecting people with place. It was here where we witnessed our friends Pam Wayfinding win Best Booth (probably thanks to the golden pig).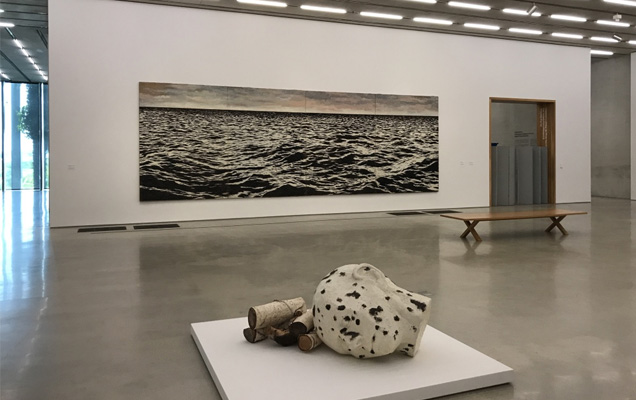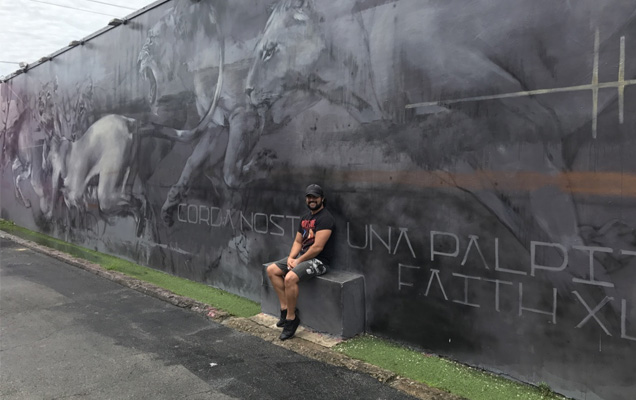 We won't talk about Friday night…Saturday, guests were treated to a very special guest, Lance Wyman. The renowned and beloved graphic designer and SEGD member took us on a journey of his defined design process through a series of visual stories about his engagement with clients and their projects around the world. Saturday also served up the awards night, where projects from all over the world received the recognition they deserve.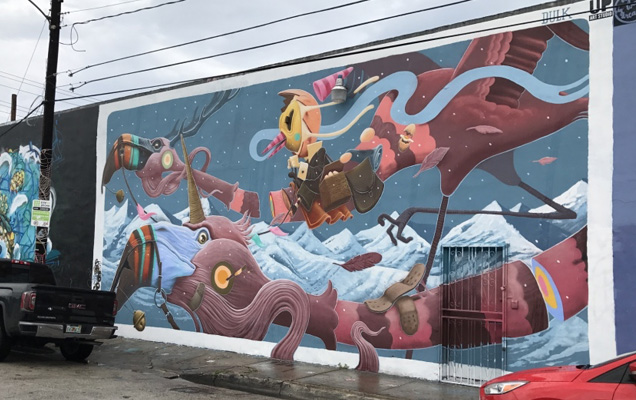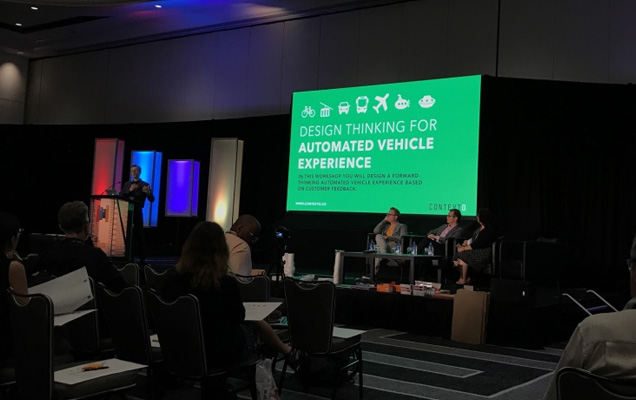 I was extremely grateful for the amazingly talented people I got to meet and for the people I learned so much from. SEGD do a wonderful job promoting and educating communities about the positive impact our creative industry strives for, constantly reminding people that we as designers are problem solvers working hard to connect people to places and designing experiences that enrich the lives of others. I will definitely be at the next one to say hello to the friends I made and of course to make new ones.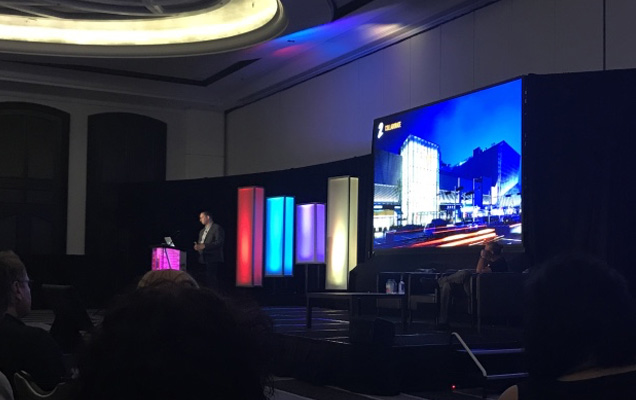 See you there.
Julian