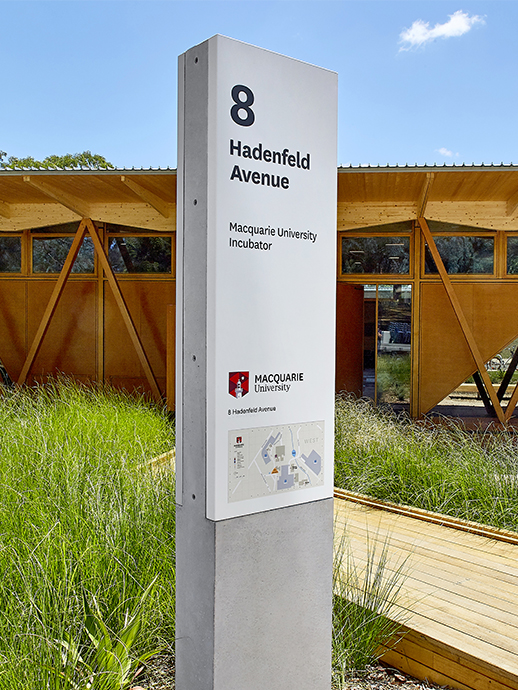 Designing for diversity
BrandCulture is proud to be making a positive contribution towards accessible and inclusive built environments. As wayfinding access consultants, our designs always comply with the Disability and Discrimination Act 1992. We regularly advise clients on updates to the Australian Wayfinding Standards, National Construction Code, accessibility compliance laws and global wayfinding standards recommended by the International Organization for Standardization.
Our capabilities
With demonstrated knowledge of AS 1428.1— Design for access and mobility, we help people of all abilities to find their way using wayfinding and information design, Braille signs, raised and tactile maps, and tactile ground surfaces.
BrandCulture adheres to the Building Code of Australia 2019, specifically sections relating to the accessibility of buildings, and the provision of ramps and access paths for people who use wheelchairs. We support accessibility using braille, tactile signage and universal accessibility icons.
We also deliver wayfinding strategies in accordance with the Transport Access Program – a NSW Government initiative to deliver safe and accessible public transport infrastructure across the state.
Things to consider
Digital wayfinding innovations can be used to create environments that are wonderfully inclusive and welcoming. We work with our clients to develop smartphone apps that describe routes audibly and beacon systems that highlight accessible routes. By scanning QR codes and NFC chips that are built into signs, directories and totems, visitors can convert text-to-speech, access language translations or take directions and maps with them via personal wayfinding apps.
When designing for diversity, it's important to consider wheelchair heights and sightlines. Accessible route diagrams should be located at key decision points, and specifications relating to sign locations and luminance contrast should always be in accordance with criteria set out by the Australian Braille Authority.
Wayfinding plays an important role in the creation of accessible environments that welcome people of all abilities – including parents with prams or commuters with luggage. If you are interested in improving the accessibility of your campus, workplace or site, we'd love to help.
We love collaborating with innovative brands and partners.