Since judging the 2016 SEGD Global Design Awards in New York earlier this year, I have a much greater appreciation of data-driven visual experiences and experiential design.
I was blown away by one entry in particular: a public art project called 'Virtual Depictions:San Francisco', created by an amazing artist named Refik Anadol.
Virtual Depictions is an experiential design installation that transforms a huge wall inside 350 Mission Building in San Francisco into parametric data sculptures. They're incredibly beautiful, and they change the way people feel within the space, and how they relate to the building.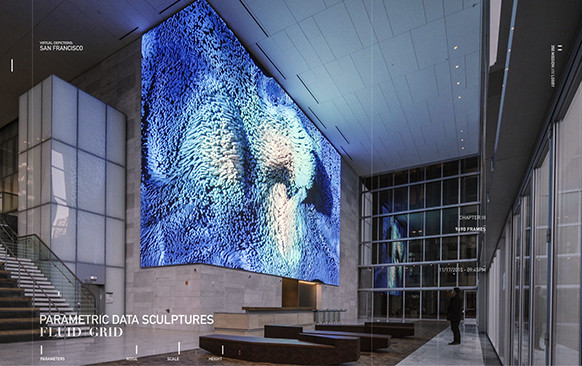 To create this site-specific installation, Refik took data released by the City of San Francisco and combined it with architectural algorithms. One of his digital sculptures tracks Twitter conversations taking place in different parts of the city.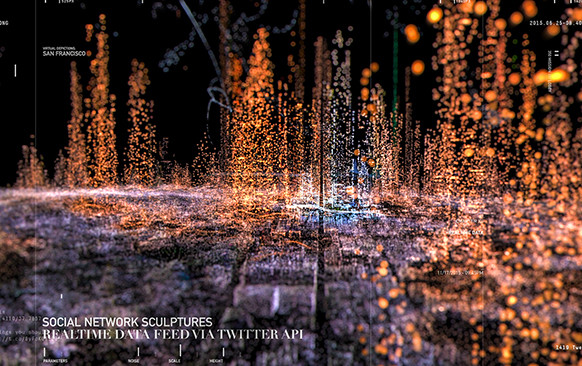 It made me realise there's a real opportunity to use contextual data to create more immersive environmental graphics.
We don't always need to spell things out – humans are a lot more intelligent and sophisticated than that. Yes, sometimes we need practical information conveyed to us through signage. But there are other opportunities where we simply want to absorb the environment, or enjoy a peaceful moment.
We capture so much data these days – so why not utilise this data to create engaging content? There are concerns around privacy when it comes to visualising information. But I think this will change as more organisations – like the City of Melbourne – create open data platforms.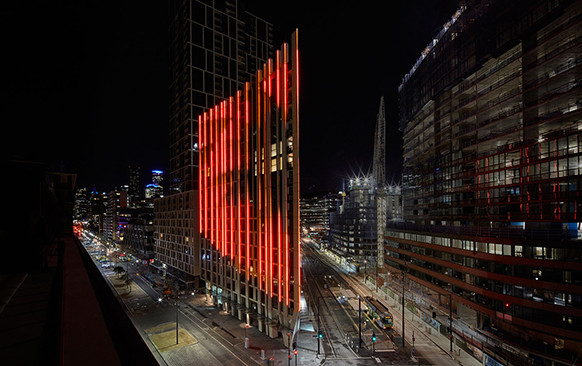 Closer to home, studios like BrandCulture and Ramus in Melbourne are also doing interesting work in this space. On the façade of 888 Collins Street, Ramus created an LED light display that reflects the weather in real-time, while BrandCulture is also experimenting with incorporating data-driven digital content into the workspace.
In the US, Ueberall is another studio that's converging digital media with spatial experiences. I met the studio's founder, Nikolaus Hafermaas, at the SEGD Global Design Awards, and he has kindly invited me to spend a week in his studio in Los Angeles next year.
Nik and Refik share a studio, so I'm looking forward to hearing their ideas on how data visualisations transform our experience of space.
– By Stephen Minning
* Virtual Depictions:San Francisco won an Honor Award at the SEGD Global Design Awards 2016. Stephen Minning, Director of BrandCulture, was Chair of this year's Design Awards jury. Watch Virtual Depictions on Vimeo.