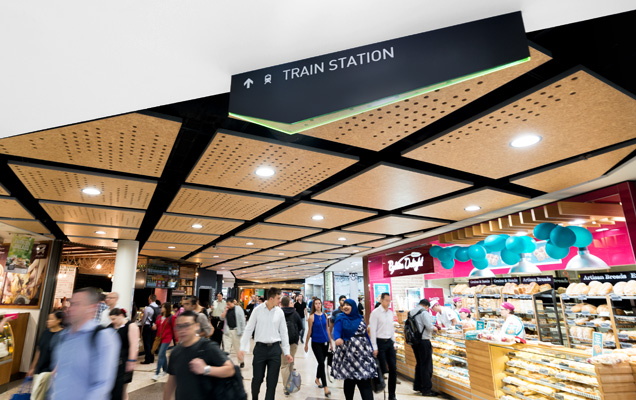 When customers are in an unfamiliar setting and need to find something specific, there is reassurance in knowing they can do so with the guidance of meaningful messaging and well placed signs. There are many processes in establishing an effective wayfinding system, for example – assessing any issues by researching and planning a user's journey, and anticipating the required information they will need, in order to build touchpoints within each environment.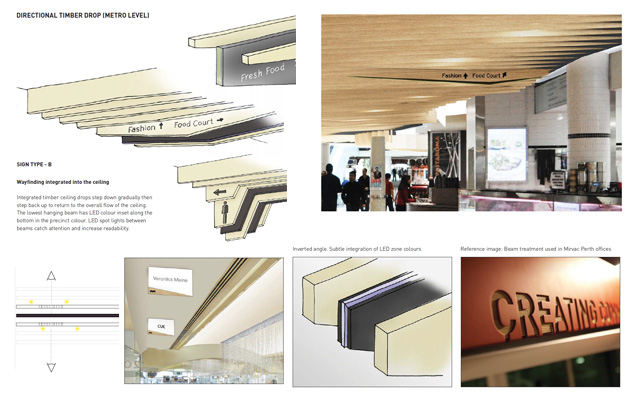 At BrandCulture, we have worked on many such retail signage projects and appreciate how best to address these issues. One instance is at the Greenwood Plaza, a premium asset in North Sydney. More than simply providing direction and location, the signage system serves to create special points of interest within the main thoroughfare. Integrated into the architectural features it undulates in response to the newly designed ceiling, enhancing the customer experience and complementing the natural linear flow of consumers.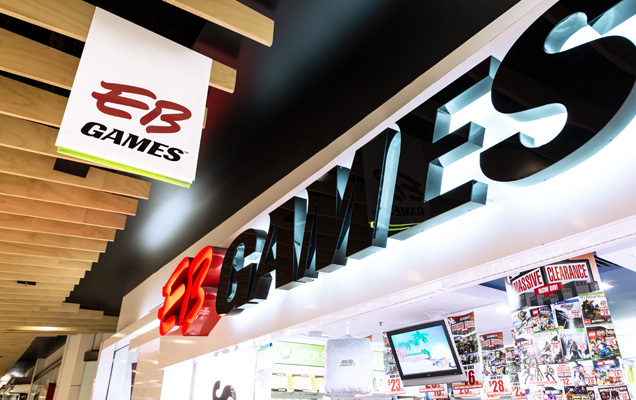 By understanding and adapting to consumer behaviour at Greenwood Plaza, we were able to create more than just a wayfinding system, rather it is an effective visual communication solution, to help entice and stimulate the customer.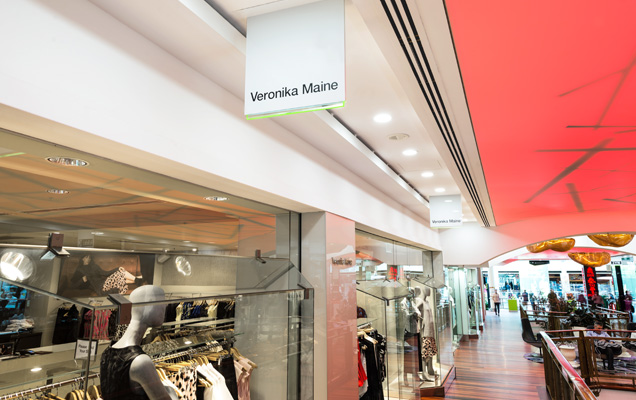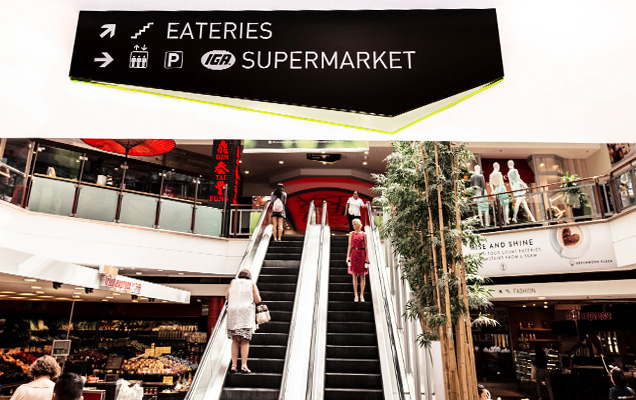 It's this experience and connection that we love creating the most.