We are happy to announce another SEGD award win 2012 for our wonderful design project Sydney Water – Potts Hill. 
Among 387 entries, only 10 were selected for Merit recognition, we were one of them.
Judges Comments
"This project reminds us of the role that civic institutions play in creating community. By referencing both the historical and the environmental role of the reservoir, the project invites the people of Sydney to reflect on their shared relationship to both."
"The simple dot treatment of the wayfinding typography establishes solid design language to make it appropriately clever without being cliché, whether it's the look of water drops or punched tin."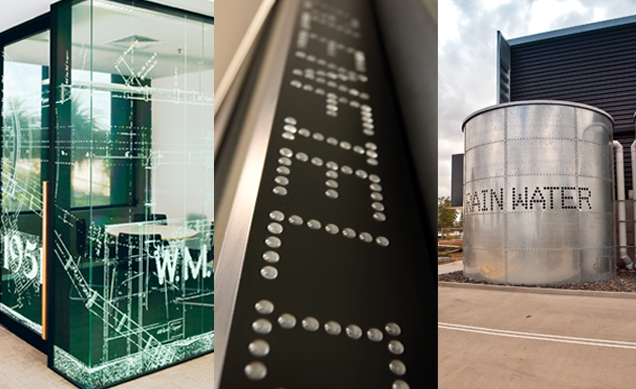 Founded in 1973, SEGD (the Society for Environmental Graphic Design) is the global community of people working at the intersection of communication design and the built environment. Through educational programs, research, and publications, SEGD's mission is to provide learning opportunities and resources for professionals involved in EGD, promote the importance of the discipline in establishing place, and continue to refine standards of practice for the field.