Earlier this month Stephen Minning and Nick Bannikoff from BrandCulture made the trek to Chicago to take part in the annual SEGD (Society of Experiential Graphic Design) conference. The trip was long but well worth it, one of the highlights was the unveiling of the 2015 Design Awards. Stephen had been on the jury earlier in the year and was finally able to share his favourites with the rest of us. One of the favourites was an innovative experience utilising digital and analogue interactivity, developed for the Eldheimar Volcano Museum and designed by Gargarin in Iceland. To fully understand this experience you really need to watch the video, you can find it here.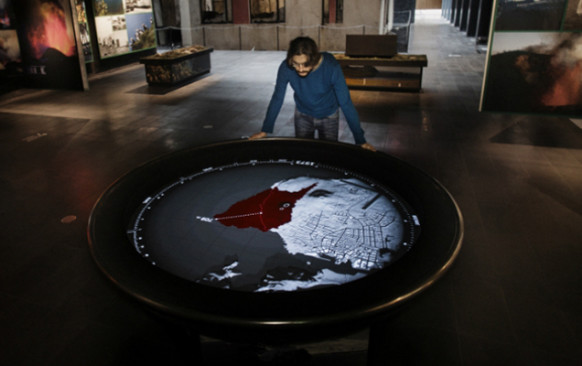 Below is a flawlessly executed donor wall for The Advisory Board Company by C&G Partners, with an elegant and intuitive navigation system that allows a visitor to easily locate a donors name.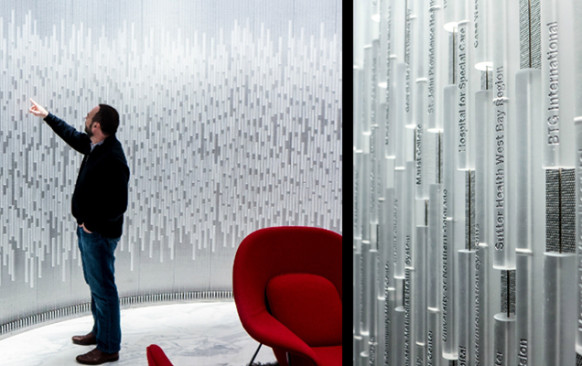 Stephen was particularly impressed by this refined example of signage can be resolved in the built environment. Designed by Pentagram it complements the raw physicality of the Centro Roberto Garza Sada at the Universidad de Monterrey.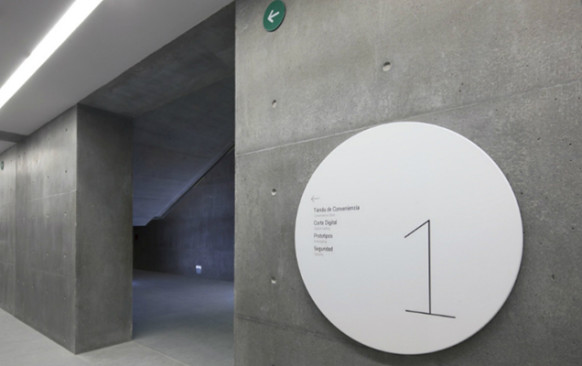 All of the works are worthy winners (in Stephens' opinion at least!), and we encourage you take the time to explore them and find your own favourites.
The most exciting part of the conference is the opportunity to connect with other experiential graphic design professionals and explore the exciting developments in this field. SEGD offers an unparalleled chance to experience the collaborative opportunities that a community brings, if you're not a member already then think about joining, especially if you're a student as the cost is minimal and the benefits many.
Globetrotters and Antipodeans alike will have the chance to experience a touch of the annual conference in February 2017 when the New Zealand chapter hosts the first international SEGD event. Nick Kapica is the Wellington Chapter Chair and a lecturer at Massey University. Nick impressed us with two things; he managed to encourage 8 students and another teacher to make the trip to Chicago, well done…. and he bought a bike at the auction in Chicago, a vey Kiwi thing to do 😉 We are going to be in NZ and it'd be worth the trip if you can too.