Consider a typical day through the eyes of a blind person. If in an instant you were to lose your sense of sight, something as simple as the daily commute or even making your morning coffee becomes an arduous task. When a person becomes or is born visually-impaired, they must learn the skills and techniques to allow for a more accessible lifestyle. A person with a disability has a right to equal access and opportunity, and has the right to be able to navigate their way throughout life as well as their sighted counterpart.
Standards Australia (SA) is a not-for-profit organisation that consults with government, industry and community to develop Australian Standards to help ensure the safety, reliability and performance of products, services and systems. The Disability Discrimination Act (DDA) was established in 1992 by federal Parliament, making it unlawful to disadvantage someone because of their disability, and together with established Standards it seeks to improve the quality of life for people deemed legally blind.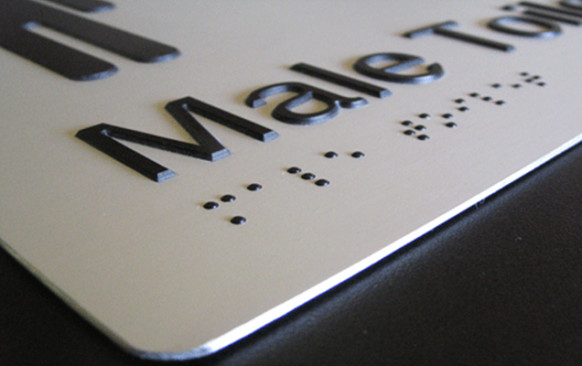 SA is at present developing a new draft 'Wayfinding' Standard (AS1428.4.2). The draft Standard defines the method by which information systems communicate about the identity of a building, its occupants, facilities and location, ensuring it is done in an accessible manner.
As wayfinding designers, the detail and precision that goes into the design of Braille and tactile signage is something that is often overlooked. For example, in accordance with the proposed new Standard, a single signage family must utilise an approved san serif font; demonstrate an acceptable luminance contrast (the disparity of light reflection between two elements); and comply to standards pertaining to height and orientation, to the millimetre. It's a specialised area of design that requires a meticulous eye.
The BrandCulture team have undertaken a seminar with a leading DDA consultant in preparation for these revisions, expected to be effective by 2018. We've acknowledged that these changes will tremendously impact the future of wayfinding design and are planning for this newly acquired information across all our projects as we speak.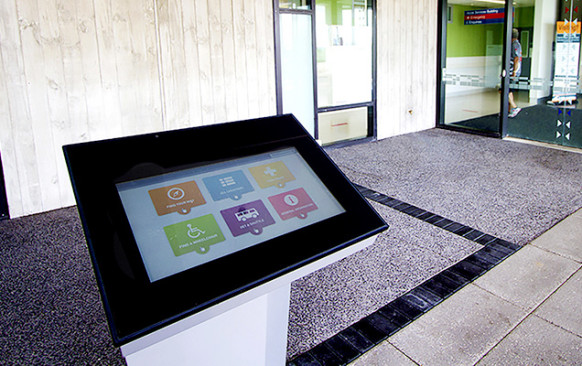 The rapid development of assistive technology in recent years has generated a sea change for people with disabilities. Digital technology specialist Fingermark have evolved an interactive system specifically for people with disabilities in the health care sector. With patient features such as self check-in, navigation and the ability for people to keep track of their appointment status remotely.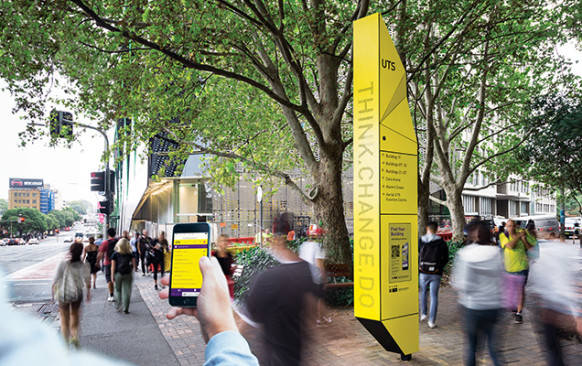 To further advance accessibility, BrandCulture has developed the Physical Asset Manager system (PAM) with text-to-speech capabilities. Recently we've implemented NFC technology into the University of Technology Sydney's (UTS) new wayfinding system, whereby a user has the capacity to produce the wayfinding system on their phone by scanning QR codes and NFC chips built into directories and totems. With the information in the palm of their hands, a visually-impaired user is able to use text-to-speech guidance to ease navigation throughout the prodigious campus.
The team is proud to be able to make a positive contribution towards accessibility within the environment as assistive technologies advance everyday.