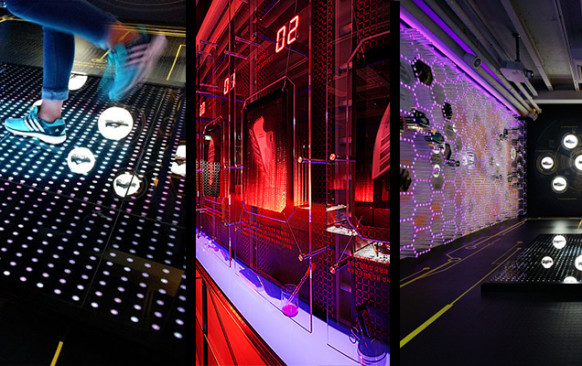 Appearing unannounced, the pop-up is a trend that captivates attendees by constructing a feeling of relevance, interactivity and urgency. Often a pop-up will appear in unconventional environments such as abandoned warehouses, city laneways and empty lots, all adding to the shroud of 'cool' that a pop-up exudes.
This temporal trend takes advantage of modern society's thirst for instant gratification, dubbed 'nowism', whereby we crave instant products and experiences. By posting images and reviews, tweeting and 'checking-in', we contribute to the real-time identity of a product. As society strives to 'live in the now', we seek to collect as many experiences as possible, in turn feeding the pop-up business model. It is informal, of-the-moment and satisfies our appetite for obtaining exclusivity.
Big brands have adopted and transformed this model into an intelligent marketing strategy. A great example of this is a Copenhagen pop-up store created by Danish chocolatier, Anthon Berg. Bringing their slogan of "You can never be too generous" to life, the store established an ingenious marketing campaign by which participants could pay for their product, not with cash or credit cards, but with the promise of a good deed for a loved one such as "breakfast in bed" or "don't comment on your girlfriend's driving for a week". Bridging the gap between the digital and the physical world, customers had to pledge their deeds on Facebook using iPads in store, further advertising the premium chocolate brand.
Coffee giant Illy took the term 'pop-up' rather literally with aptly named 'The Push Button House'. At the push of a button, it transforms from a regular coffee stand into a cargo container building, revealing a fully furnished living area.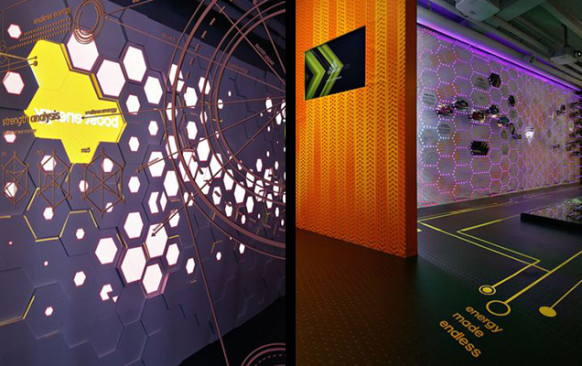 The collaboration between Urbantainer and Adidas fused environmental design, light installations and enhanced experience touch points in their pop-up to create a uni?ed brand experience for the launch of the Boost running shoe. The 'Boost Energy Lab' comprised of the 'Display Zone' which accented the functionality and design of the Boost, and the 'Experience Zone', in which visitors were able to test the footwear.
The pop-up model proves that the brand experience is just as important as the product itself. As consumers expect brands to offer experiences outside the ordinary, our role as environmental designers is to enrich the physical landscape. We must establish a brand's values and immerse the public within a space, keeping in mind that it will be taken down as swiftly as it took to construct. Although only temporary, the experience should leave a lasting impression in the minds of the audience.