We are excited to share photos of our latest branding and environmental graphics project for Atlassian. We were faced with the challenge of implementing temporary graphics into a narrow corridor covered with heritage tiles, requiring a product that would not damage the tiles and could be removed easily.
Click here to view our timelapse of the entire installation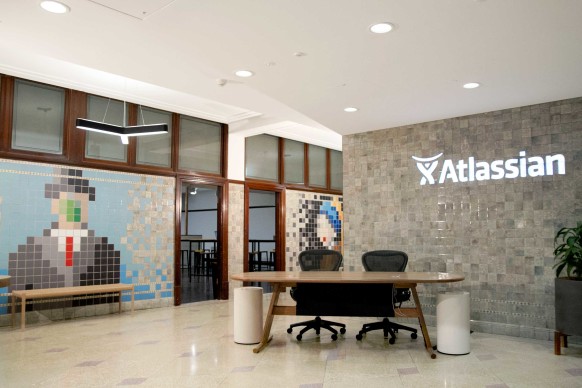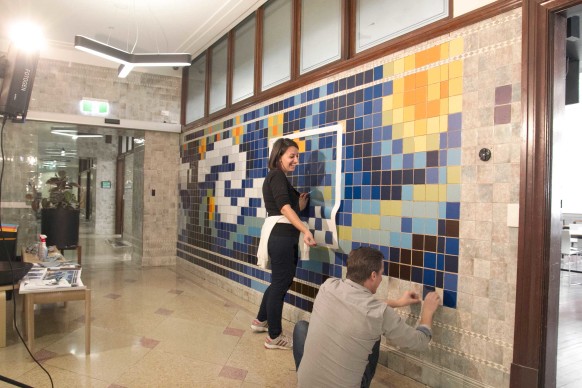 The solution – Yupo Octopus Synthetic Suction Paper stock! This type of paper adheres to most surfaces, and uses a type of static suction to stay in place. We printed over 5000 squares of colour utilising our client's brand colour palette, and on Sunday each pixel went up on the walls.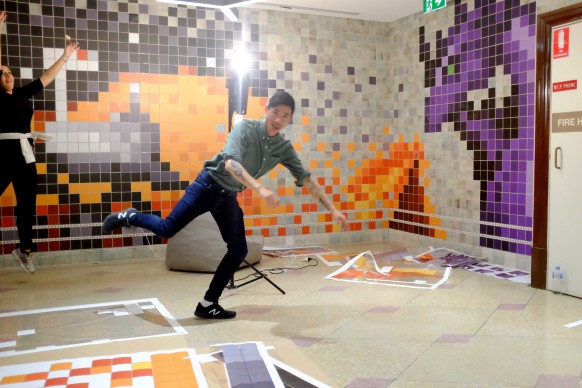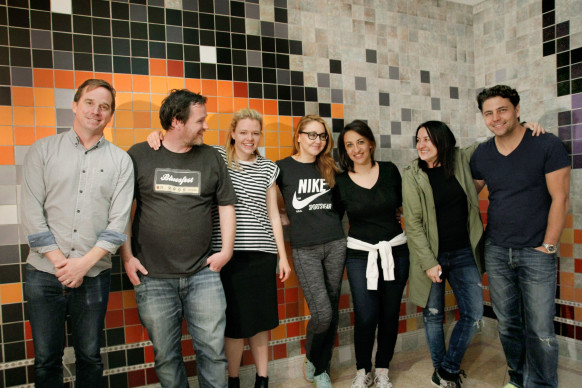 The final graphics are visual representations celebrating Atlasssian's 50,000 clients – including Sotheby's, NASA, Twitter and Aeria Games. The eagle-eyed might even be able pick out references to Son of Man, Starry Night and the Girl with a Pearl Earring. We had a fun day as a team watching our artworks unfold, and we couldn't be happier with the end result.