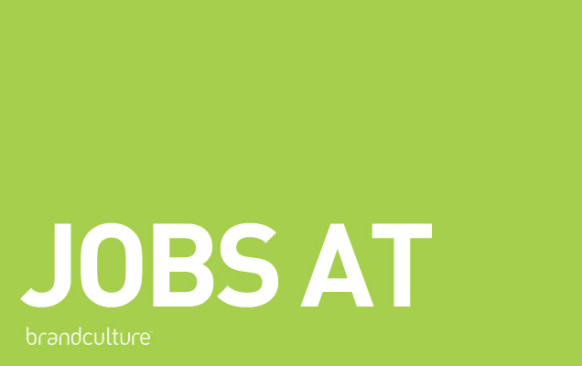 Looking for some real world experience in a very well established Wayfinding, Experiential Graphics and Branding design studio.
Our Sydney-based creative studio, BrandCulture, is looking for a keen and motivated designer to be part of our team (ideal for post graduates or 4th year student).
At BrandCulture, we work across the full scope of offerings required to create an impactful and meaningful Branded Environments. Our design and branding skill set encompasses three core disciplines; Branding, Environments and Wayfinding. This is a rare opportunity for the right person to join a team in a business that puts creative, passion and energy at the centre of everything we do.
You must be proficiently skilled in the Adobe Creative Suite, Illustrator, InDesign and Photoshop. CAD expertise and 3D modeling is an advantage. Must have a strong work ethic, an understanding of art, a passion for design, graphics and social media. The successful applicant will be inquisitive, passionate, flexible, a hard worker, a great listener and a friendly person.
The BrandCulture team are knowledgeable, experienced, fun loving, inspiring and cultured. This role will offer you great insight into our design methodologies, will give an understanding on project processes and give first hand experience as you support our creative team. You'll be working to deadlines too so it would be great if time management was a skill you also possessed.
If you think this is you, please email a short cover letter and PDF portfolio (no larger than 5mb) to: natasha@brandculture.com.au
Successful applicants will be contacted for an interview.