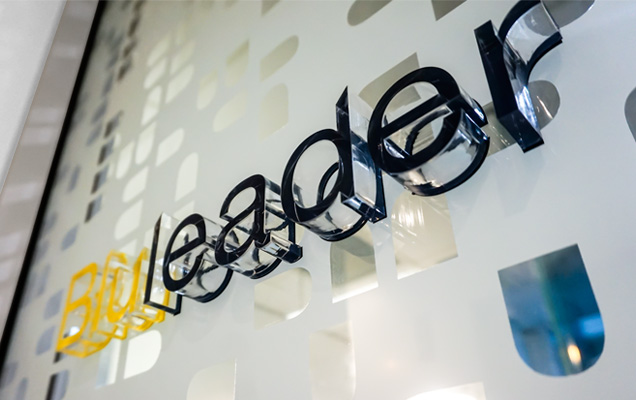 With the announcement that Bluleader was moving offices from their North Sydney HQ to the building next door, BrandCulture were engaged to provide design recommendations on the interior design fit out. This included a welcoming reception area, nestled between two private and full height glass meeting rooms, known as 'Skyboxes'. It was important that the brand refresh for Bluleader leveraged from the origins of their name, 'blue sky – big thinking'. Merging digital disruptive graphics and steering clear of traditional corporate IT branding creates a point of difference for the specialist consultancy.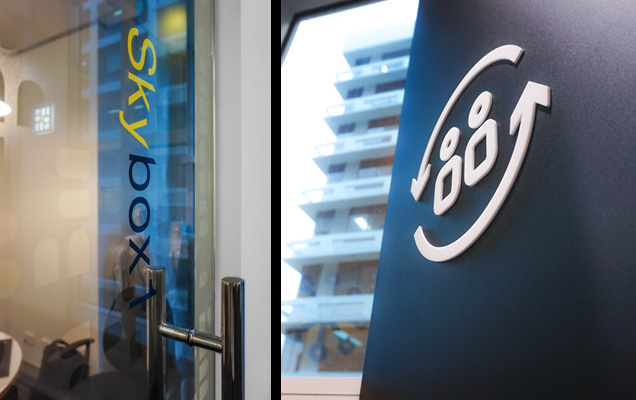 The Bluleader's value proposition was to help their clients build great IT solutions for their consumers, focusing on the end customer experience. This includes the implementation of omni-channel solutions for sales, service, marketing and e-commerce. Bridging the gap between what the business needs and the technology platform (they do both).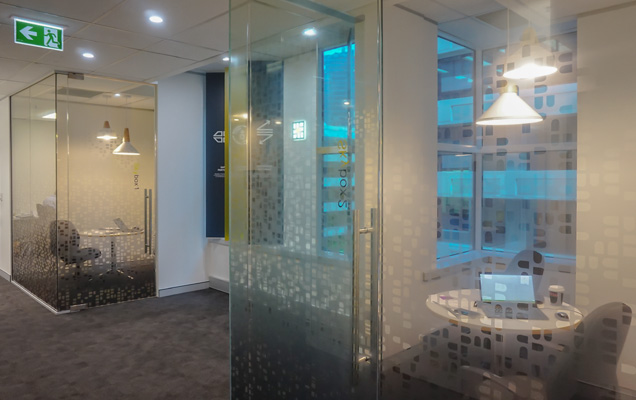 With this in mind BrandCulture developed a new brand identity with simple binary code graphics and a subtle connection to the colour blue. These strands of brand DNA were cleverly infused into all environmental graphics, fabric, lighting and furniture selections. A brand narrative was etched into retro fitted acrylic blades with customised iconography and SAP coding in the reception area creating a bold welcoming statement. Translucent, gradated meeting room films and bold environmental graphics were injected into the space, supporting aspirations of a modern working environment.