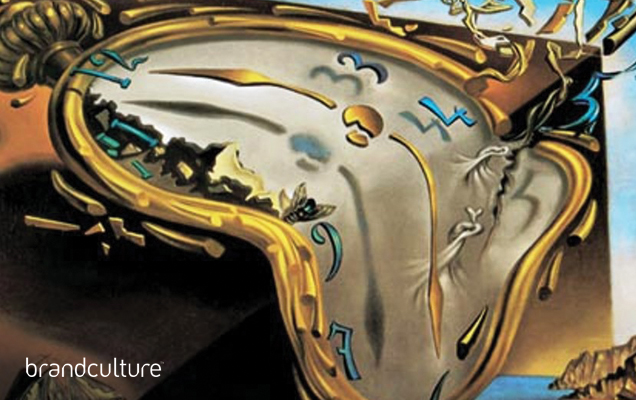 The MLC brand heritage experience is a journey through the campus building down (or up) the 12 storey glass encased stairwell cut through the middle of the floor plate of this defining piece of architecture. This piece of architecture from 1956 was updated in 2000 to encourage vertical integration and now activity based working principles… this Super Graphic is the constant that gives the brand a voice. When we set out to show MLCs stakeholders how rich and interesting their history was by experiencing the art of Environmental Graphics in a space that to most seemed quite ordinary, we didn't know just how extraordinary the results would be. The Super Environmental Graphic installation pays homage to MLC's legacy of innovation.
We knew we had quite the task ahead of us, not only with how we were going to visually interpret over a hundred and twenty five years of history but how to physically navigate our way through the tight spaces and architectural nuances to create the results we were looking. The following time lapse videos demonstrate the complexities involved in preparing the environment and how the heritage piece was installed. The work has been recognised by InDesign magazine and various design blogs. We hope you enjoy the quick insight and look forward to working on more fun, exciting and challenging projects in the future!
You can discover the MLC – A Legacy of Innovation project in our portfolio, BrandCulture designed a series of Environmental Graphics throughout the re-furbished MLC Campus building in North Sydney. This centre piece was designed to act as a visual timeline starting at level 12 and working its way down to level 1; each level capturing specific moments in time; MLC history (Changing of the board), Public moments (advent of colour TV) and the Australian Financial Services industry (The advent of Superannuation funds).
Hero image of Salvador Dali's melting clock painting.
Creating the 'Legacy of Innovation' from BrandCulture on Vimeo.
Starting the 'Legacy of Innovation' from BrandCulture on Vimeo.