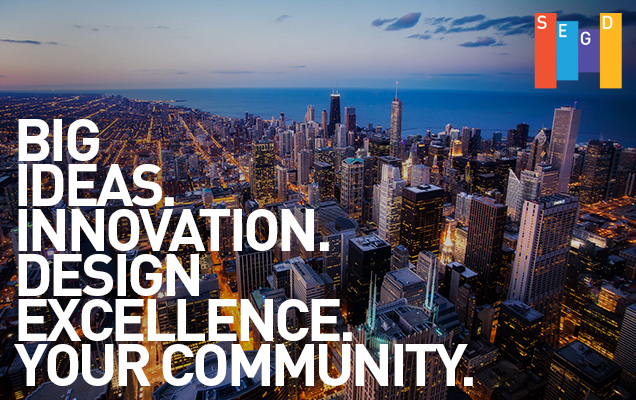 To experience is to be a part of something, and this year SEGD, The Society of Experiential Graphic Design, is inviting you to experience their annual conference Experience Chicago. Centred around the second city (although we're certain the name bears no relation with being second-rate), the conference invites discussion about experience, design, technology and innovation within the burgeoning EGD and XGD industry.
Held on June 4-6, key speakers include Martin Treu (architect, graphic designer, urbanist and author of Signs, Streets and Storefronts), Alisa Wolfson (SVP Director of Design of Leo Burnett, known for her work on Recipeace, a social movement that brings people of conflict together over food) and John Pobojewski (an intermedia artist and designer passionate about fusing the realms of movement, print, sound, video and generative art).
Presenting inspirational talks about people, practice and place, innovative networking events and providing a platform for firsthand connections with the Chicago community, SEGD's Experience Chicago is surely not one to miss.
Be prepared to be blown away in the windy city! You may well meet our Managing Director, Stephen Minning and Design Manager, Nick Bannikoff as they will be making the journey from Sydney, Australia.