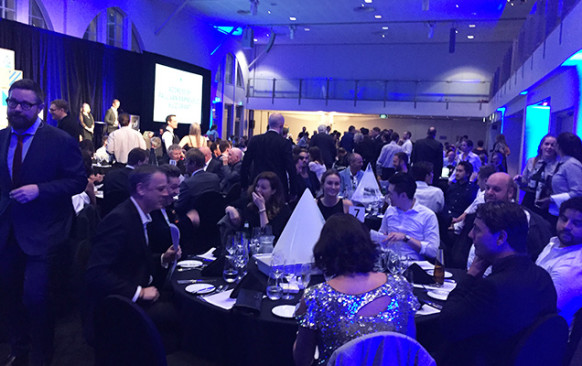 The AGDA Design Awards have been Australia's hub for creative excellence, since 1992. The awards have grown vastly across the event's 20 year history, much like the organisation itself.
Bringing a bunch of talented, international and local creatives to judge and discuss, each of the work submitted find those deserving of a Finalist, Distinction or Pinnacle.
This year the Design Awards was held in the Crystal Ballroom at the iconic Luna Park with spectacular views of the harbour, flowing champagne and our favourite for the evening – pinnacle ice sculpture table settings. The address was by Paul Van Barneveld (President & QLD Region Director) and Liz Grant (President Elect & ACT Region Director) and hosted by Christopher Doyle and Ian Haig, who definitely kept the room alive. It was announced that our very own Stephen Minning is joining the AGDA Board of Directors, as NSW Region Director for next year.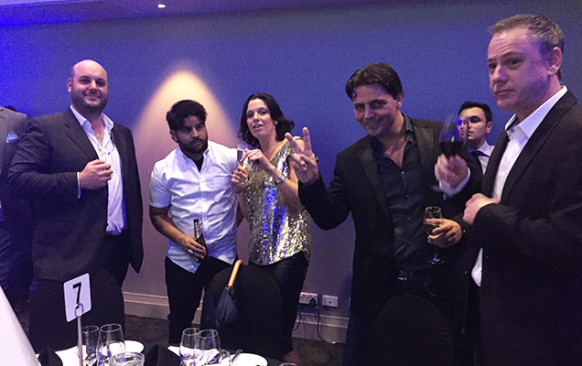 The AGDA Design Awards are about recognising the best work happening in Australia and New Zealand at any given time. It gives us the chance to all get together for a yearly 'catch up' and 'celebrate' everything that is 'innovative' in the creative world.
This year BrandCulture was nominated under the Wayfinding/Signage & Envrionmental category for the UTS Smart Wayfinding, a collaboration with Frost*Collective. Although we didn't receive the awards, we did have a wonderful night.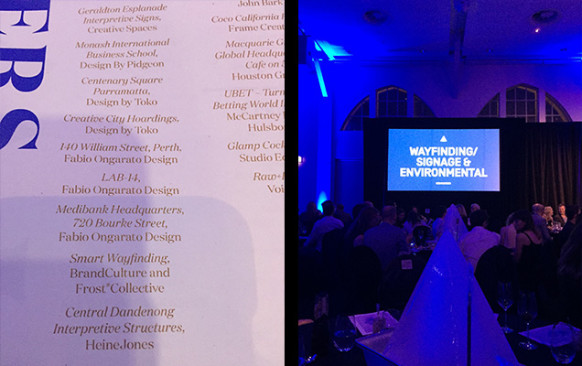 Importantly, the prestigious Pinnacle Award classification has been retained to acknowledge truly outstanding work and therefore, we would like to congratulate all of this year's winners.