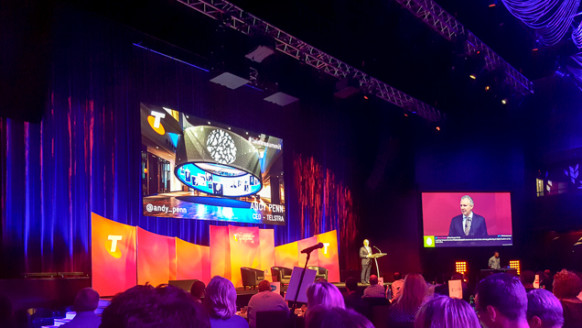 The brightest minds in digital and technology converged on Telstra's Annual Digital Summit to discuss how the intersection of people, business and digitisation has changed our lives and work forever. This was BrandCulture's second year in attendance, joining 1100 of the 'Digirati' from an array of industries eager to discover how the shift in digital landscape would affect the world we live in. The big news is that contextual data is coming to Australia and that it will drastically change the way we do things and bring about a new era of innovation for Australian Business through increased innovation and efficiency.
There was an excellent and diverse lineup of speakers from Telstra CEO Andrew Penn and Futurist Robert Scoble to Dr Larry Marshall of the CSIRO along with his bag of gadgets direct from the research labs. The big conversation was that we have entered an era of extreme consumer expectations and technology is responding to fill the void. Big data is informing contextual information and is reducing the friction between service providers and consumers in a seamless and intelligent manner.
The Minister for Communications and Digital Government, the Honourable Mitch Fifield expressed the commitment of the current government to improving infrastructure, innovation, education including the streamlining of government services. The CSIRO, Australia's long standing hub of technology and innovation echoed this commitment with their support to business to assist in the development and implementation of core technologies to enhance businesses.
Digital education was brought to the forefront with Kathryn Parsons from Decoded, who challenged all in attendance to learn code in a day. Decoded are leading educators for code and digital development and are bringing their unique courses to Australia. They will be setting up in Sydney, making it the third campus for Decoded after New York and London!
So what does this mean for all of us? The support from industry and government will make Australia a leader in technology and innovation. The event gave affirmation to BrandCulture's commitment to innovation and enhancing the user experience. In particular it highlighted the importance our award winnning digital wayfinding project that we delivered for UTS and the digital management platform that we presented at the TEMC and the collaborative project with City of Sydney. The platform is delivering greater work efficiency and management to projects and institutions.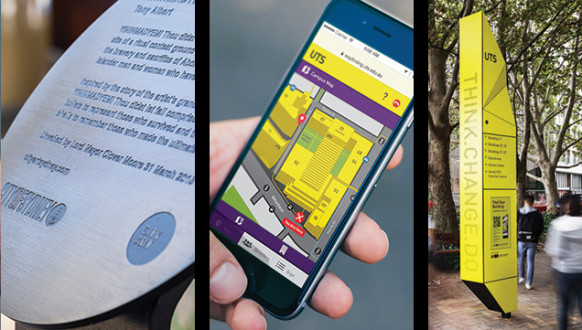 It was a fantastic day put on by Telstra. For those that missed it you can watch the full replay here. We look forward to the digital summit next year to see if the bold predictions made ring true.